What does a refurbished skinned laptop look like
Phil Biundo
Refurbished skinned laptop
This video shows how a fully refurbished laptop that was skinned to cover up the previous user's wear and tear. They look very clean like new. What do you think?
About Filmar Refurbished laptops
Filmar.com is an off-lease IT asset refurbisher of previously leased computers and accessories.
Do fully refurbished laptops that are skinned look "refurbished"?
Our products are inspected to ensure the highest quality standards. Refurbished products may have some cosmetic blemishes, but they will not affect the performance.
What is a Laptop Skin?
A laptop skin is a long-lasting vinyl adhesive that is applied to the top lid of the laptop. Our professionally applied skins cover cosmetic imperfections while providing a smooth, like-new look.
Laptop skins are a thin vinyl, rubber, or plastic in some cases that cover the outside of the laptop.  Some skins or wraps can protect your laptop from scratches and damages like water damage.
What does No O/S or No operating system mean?
The operating system is the essential software that is necessary for your computer to perform and to run programs that are installed. Units that do not include an Operating System will require one before use for essential functionality.
Here is a side view of a skinned laptops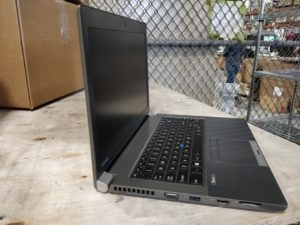 Another side view of a skinned laptop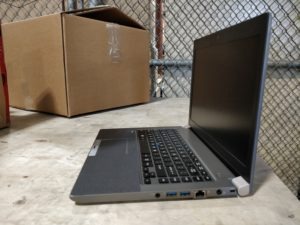 Front view of a skinned laptop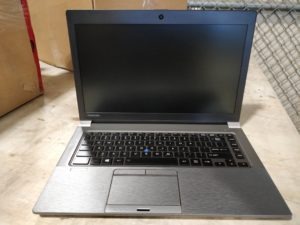 Here is a front view of a skinned laptops HP 640 g2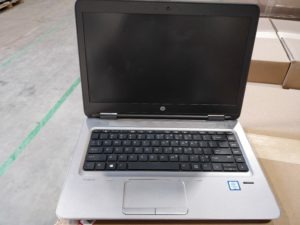 Here is a side view of a skinned laptops HP 640 g2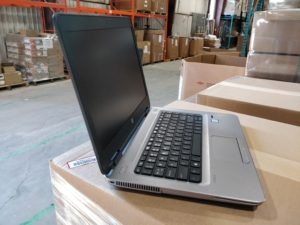 Here is a side view of a skinned laptops HP 640 g2