Chicony 45W USB-C Type-C AC Power Supply Adapter Charger fits Lenovo HP Acer Asus laptop
Phil Biundo
Chicony A18-045N1A 45W USB-C Type-C AC Power Supply Adapter Charger fits Lenovo HP Acer Asus laptop or tablets
We have a qty of 500 units ready to ship.
$15.00 each or discount for bulk orders.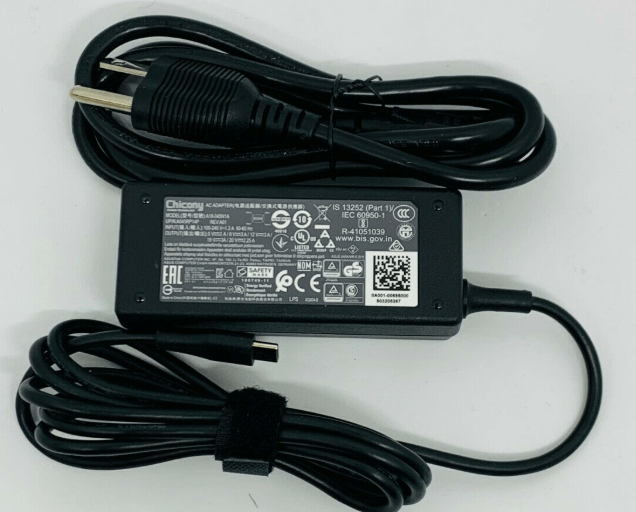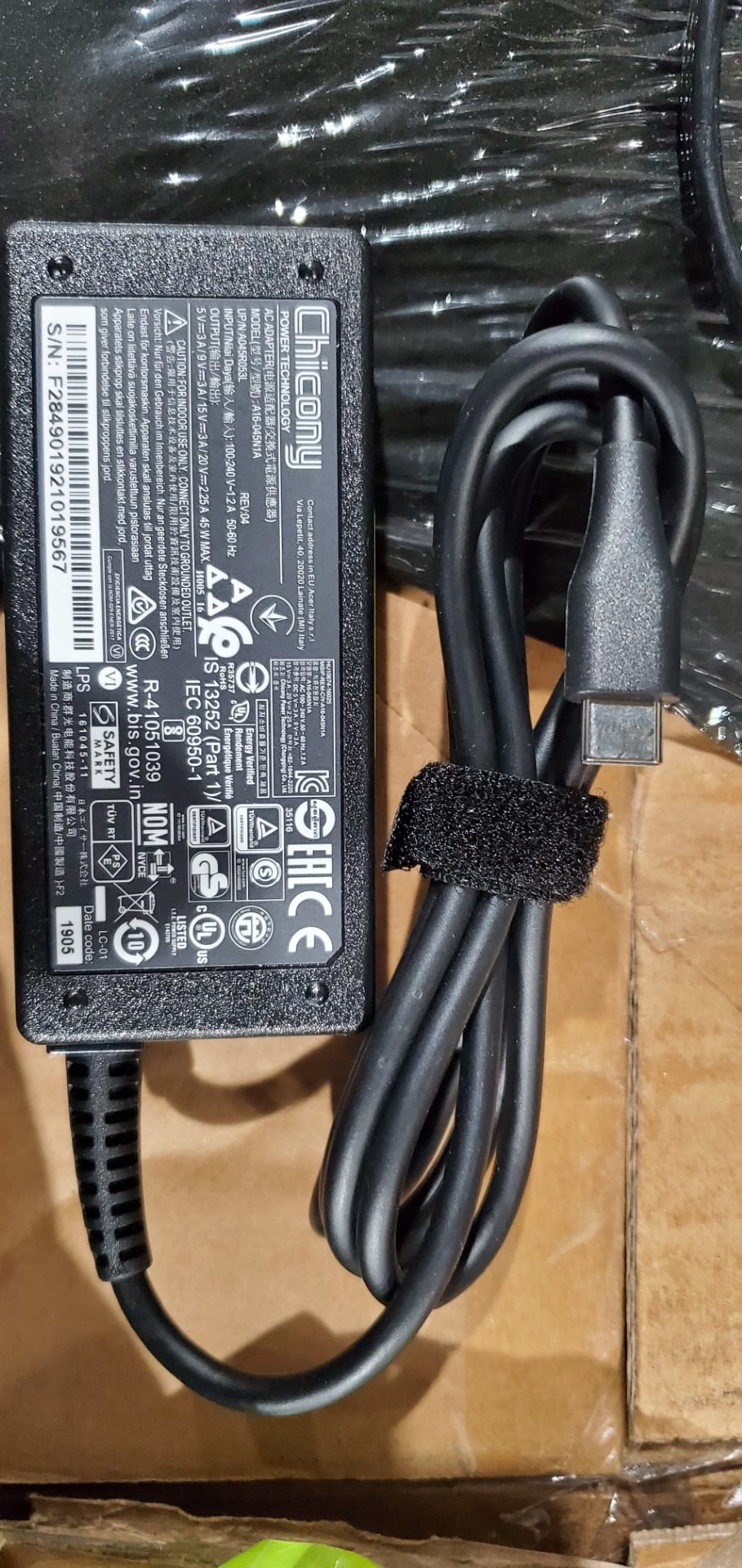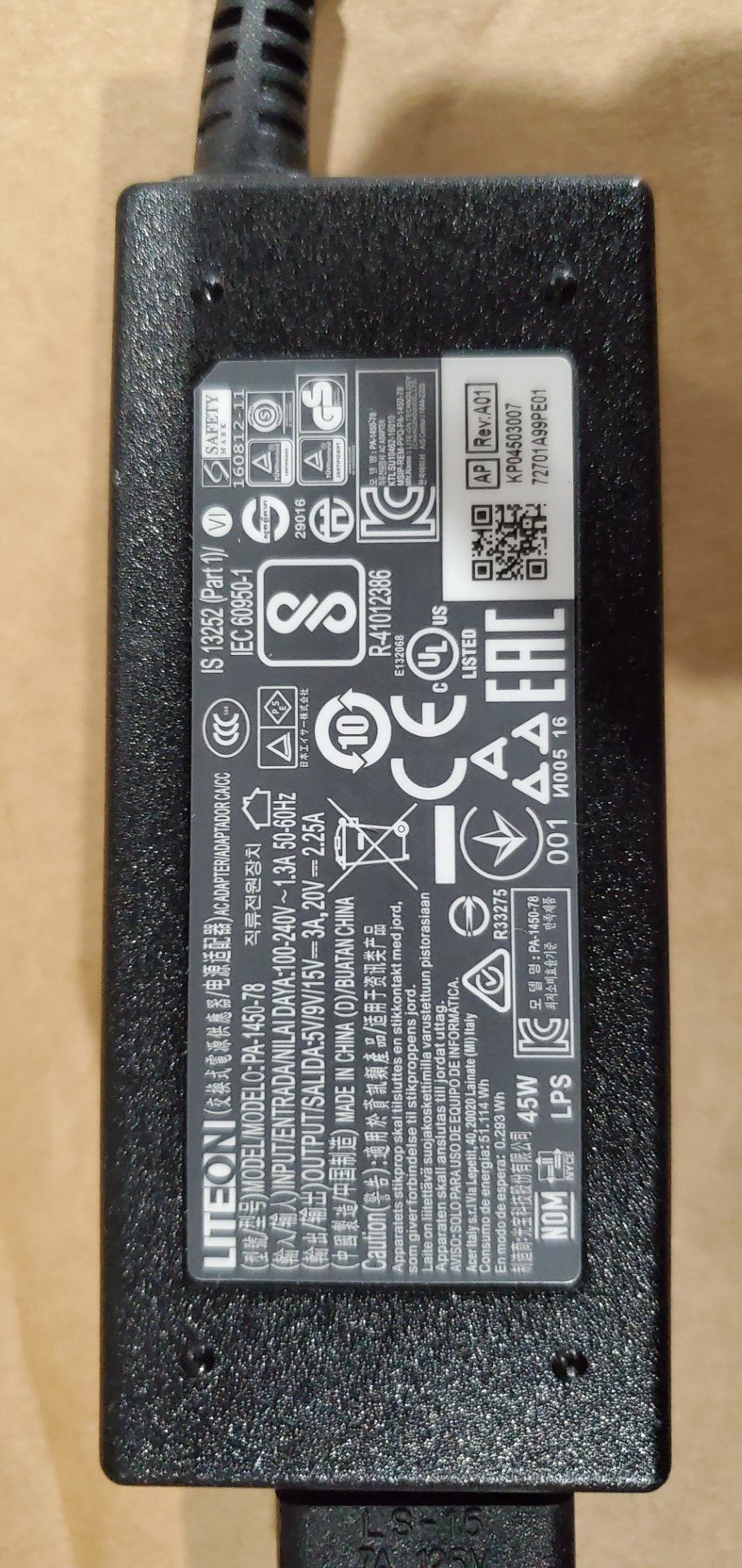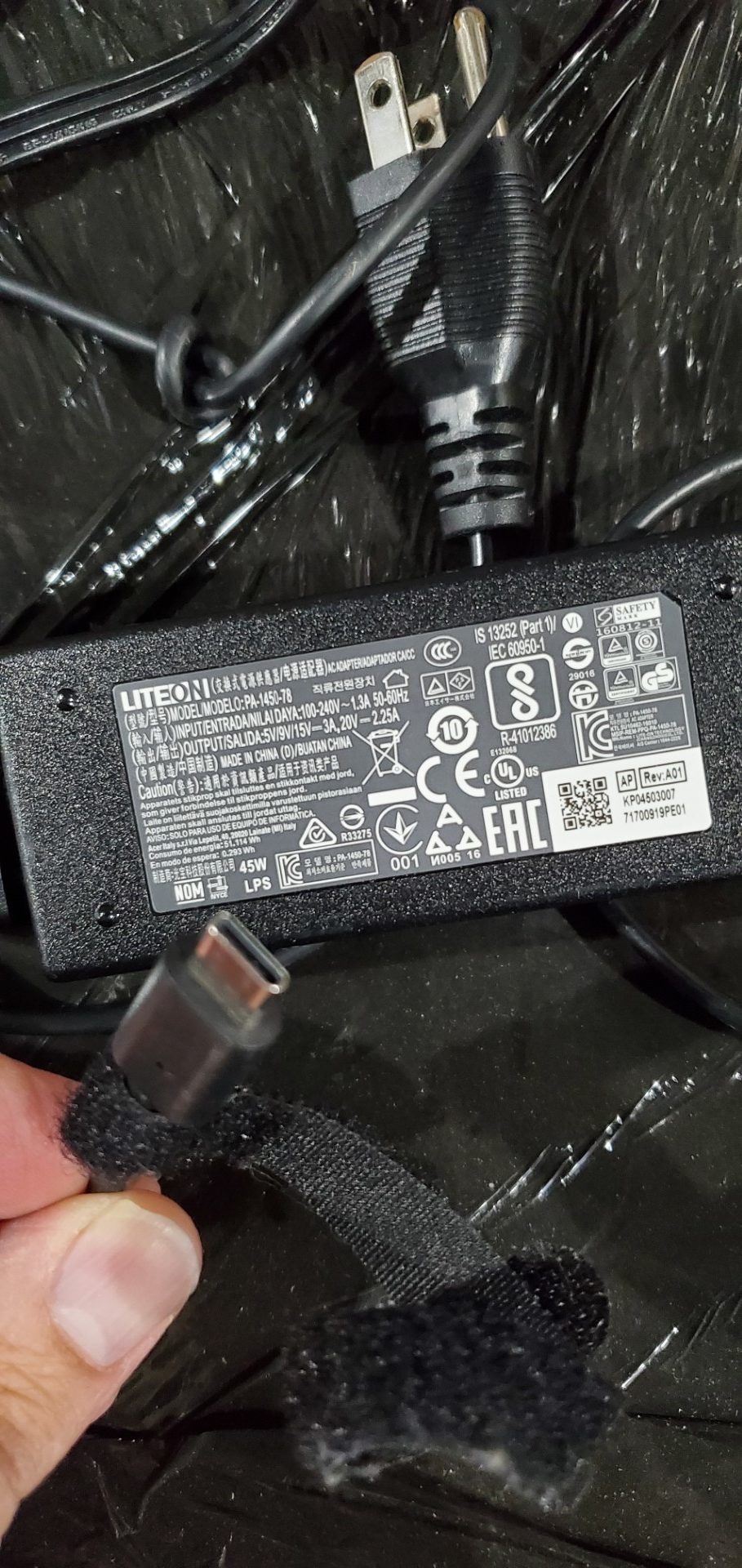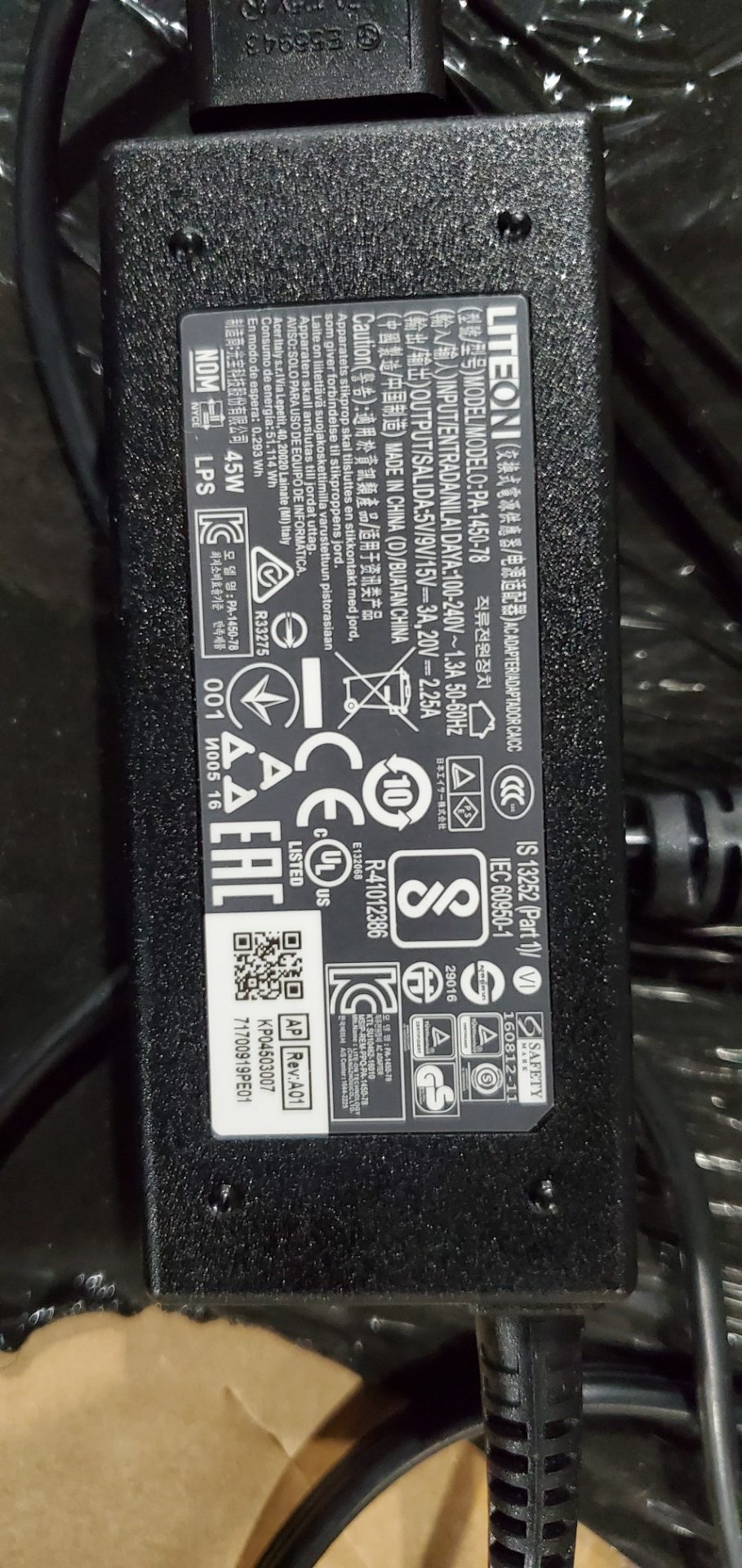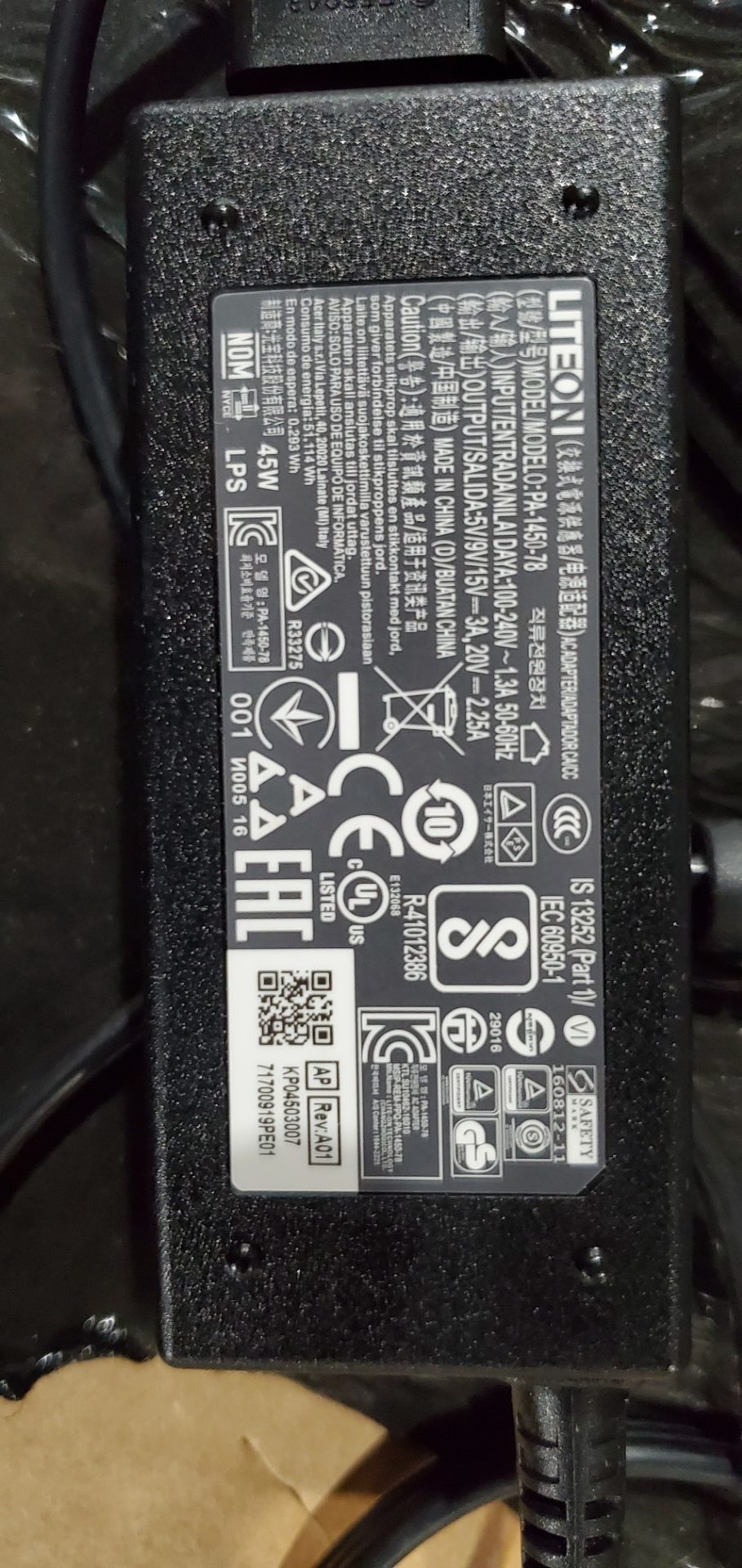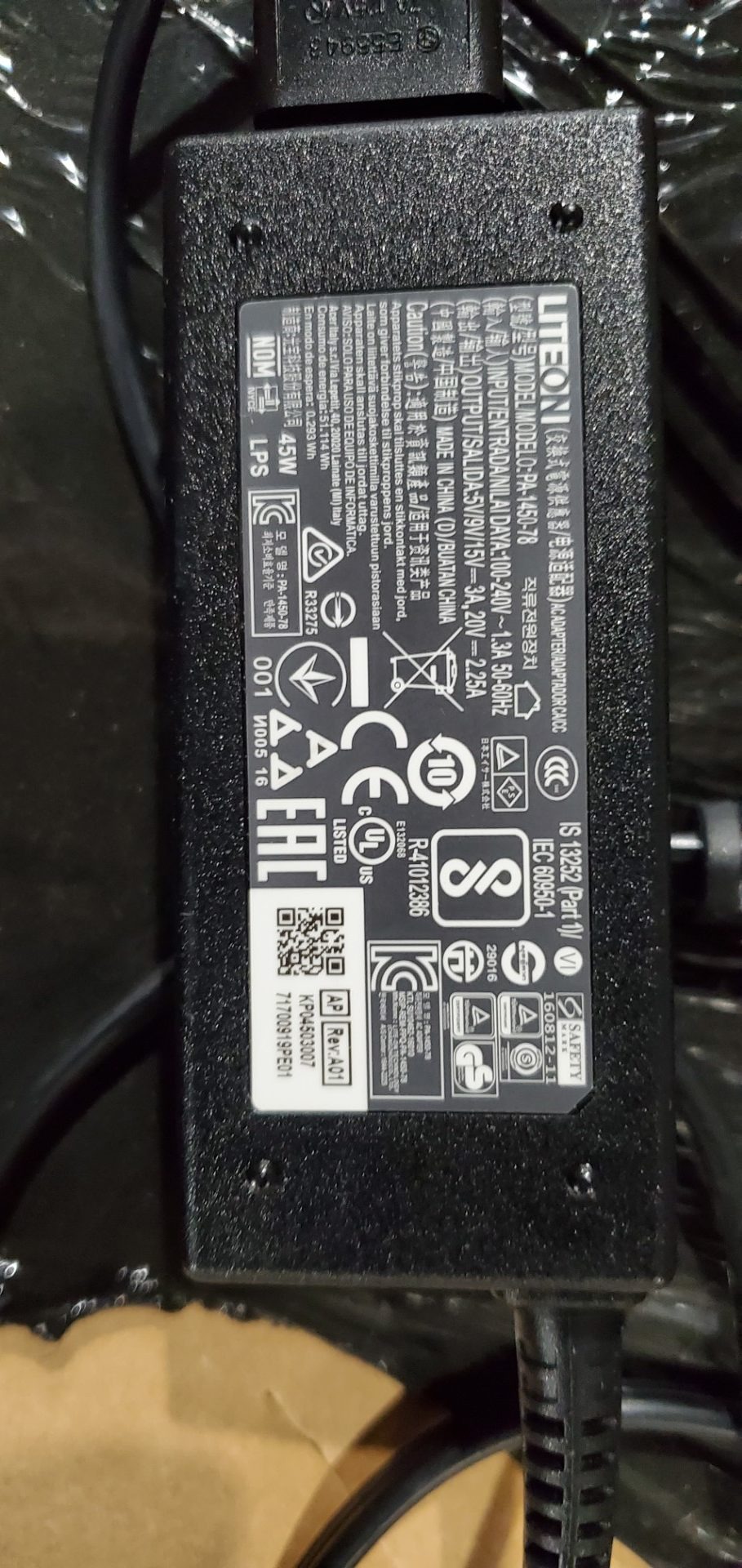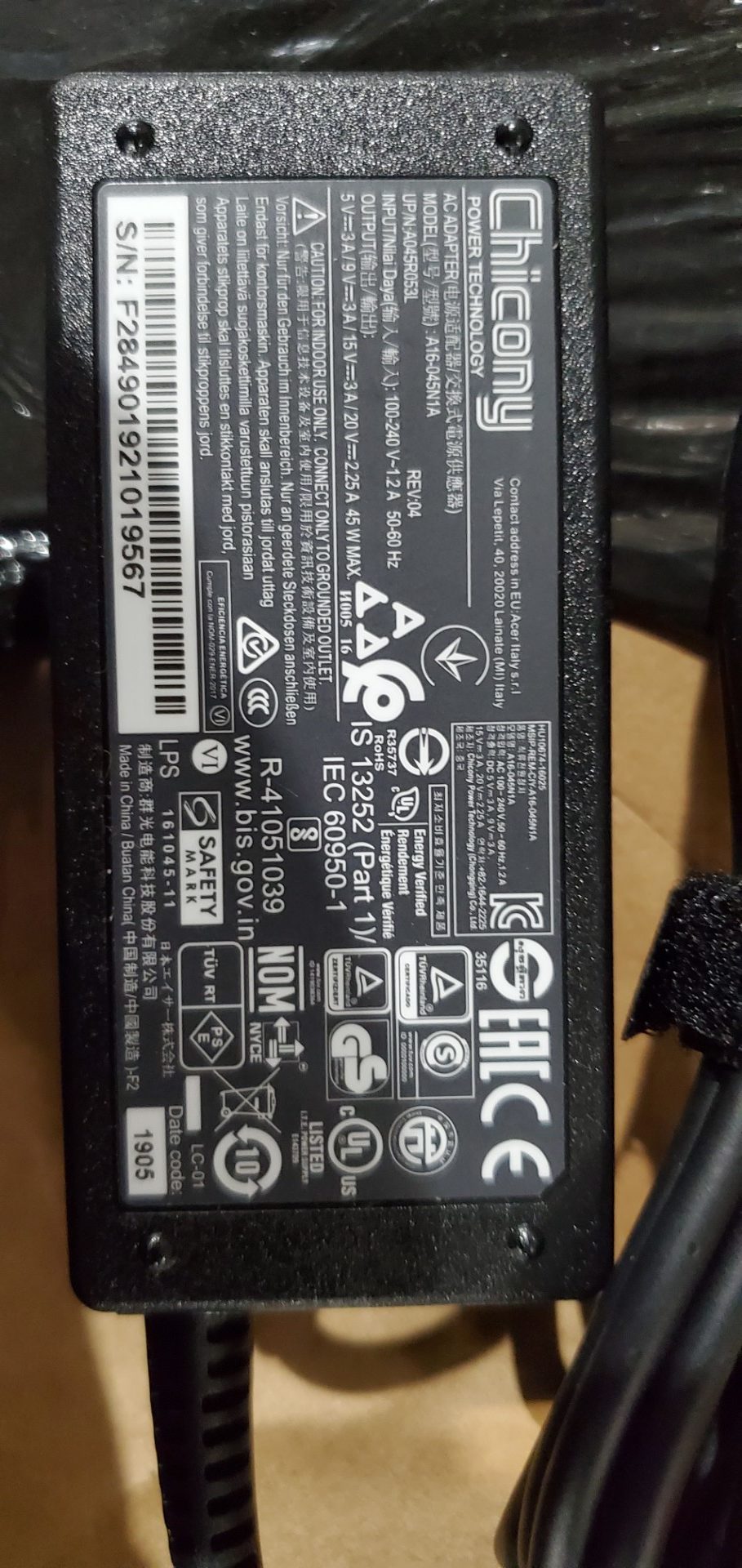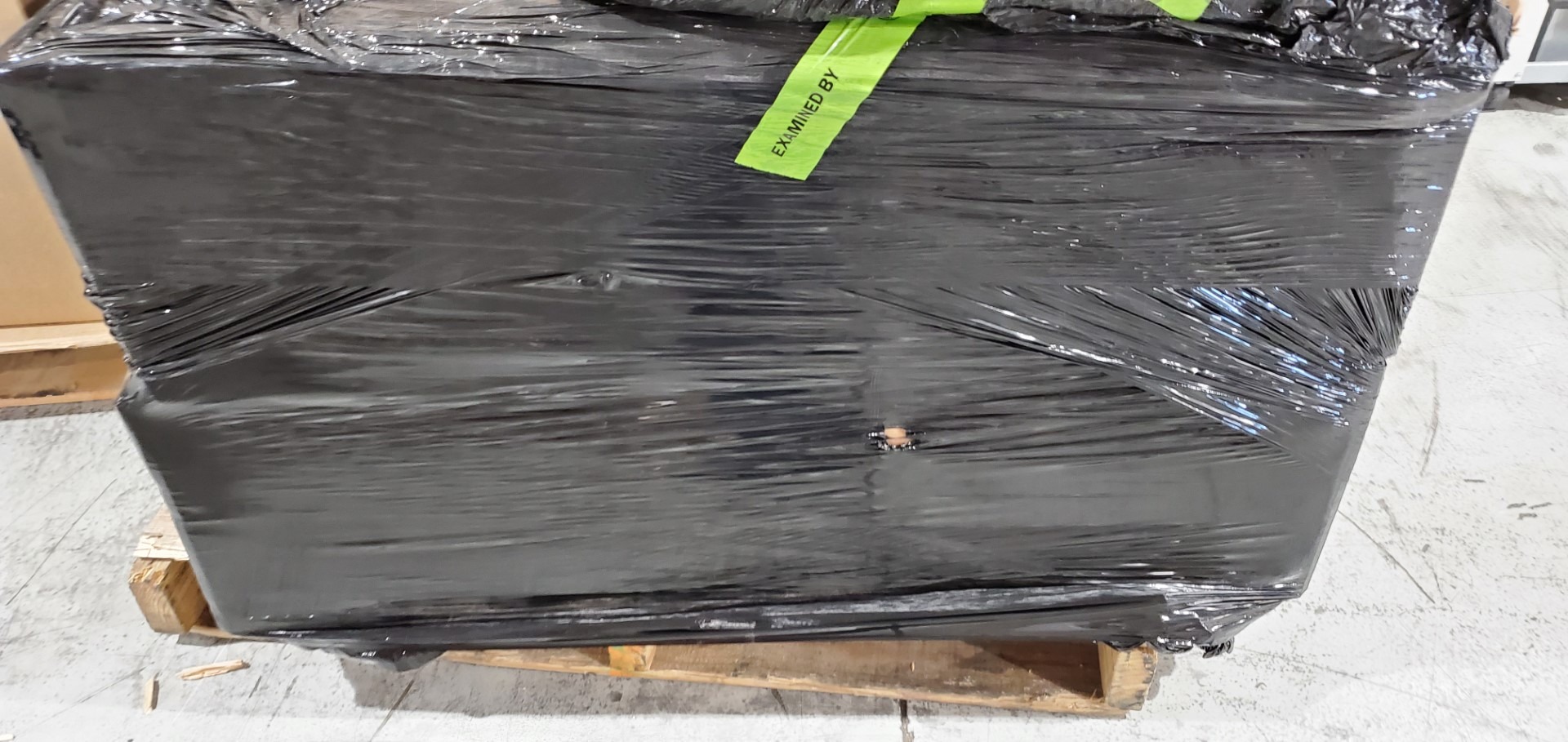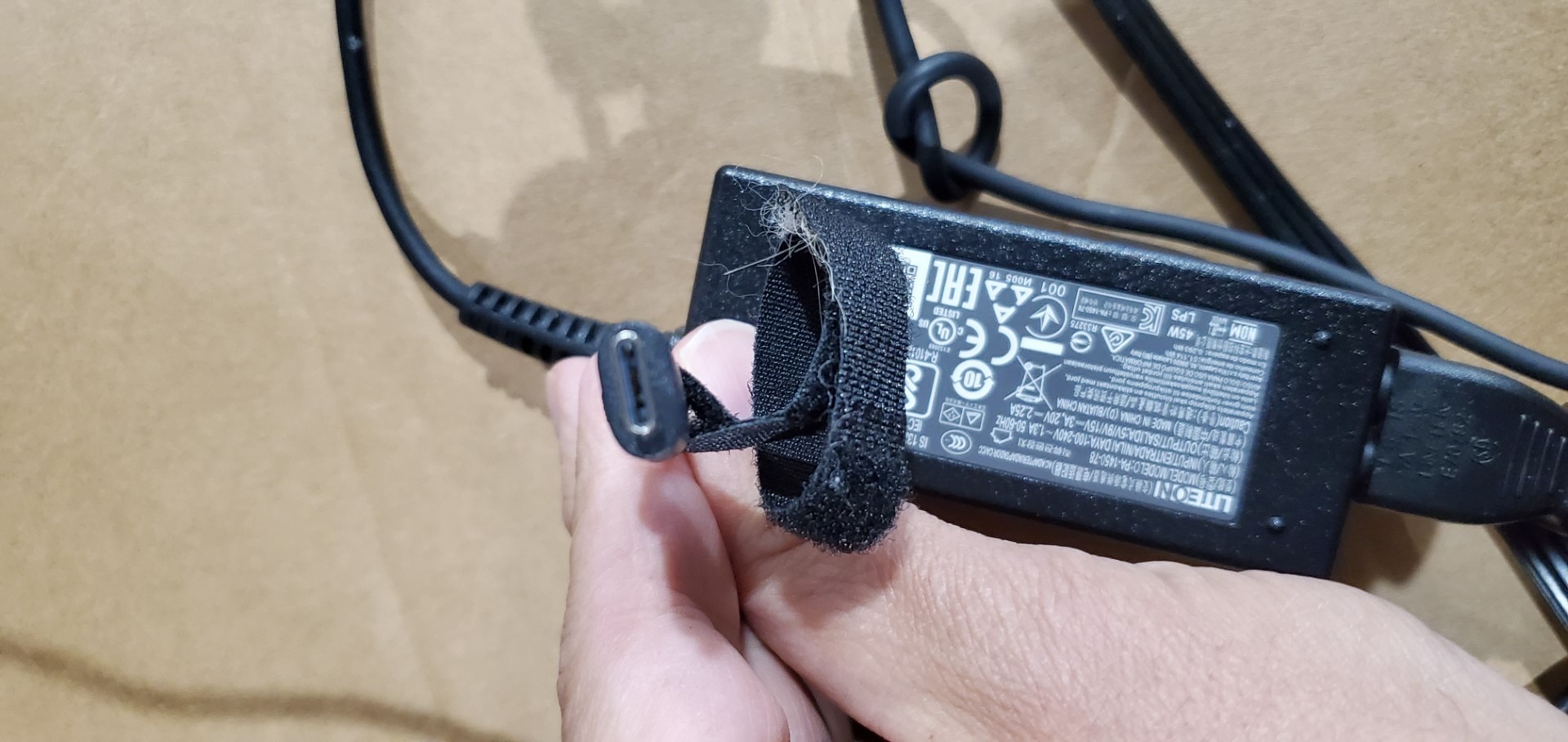 Specification:
Output power: 45W
Worldwide compatibility: Free Voltage 100-240VAC
Adapter Rating input: 100VAC ~ 240VAC
Adapter Rating output: 20V/2.25A, 15v/3a, 9v/2a, 5v/2a
Connecter size: TYPE-C
power cord included
Replace Part Number:
ADLX45YCC3A LA45NM150, HA45NM150, HK45NM150, DA45NM150, HDCY5, 0HDCY5
Fit Models:
DELL LATITUDE 11 5175
DELL LATITUDE 11 5179
DELL LATITUDE 12 7275
DELL LATITUDE 13 7370
DELL XPS12 9250
DELL XPS13 9365
DELL VENUE 8 PRO 5855
DELL VENUE 10 PRO 5056
Lenovo Yoga 720-13IKB 80X6
Lenovo 910-13IKB 80VF
HP Chromebook x360 11 G1 EE, Chromebook 14 G5
Acer Swift 7 SF713-51
Razer Blade RC30-016803 RZ09-01682E22
Please check your Original Tip Size before purchase.
Input: AC 100V – 240V 1.8A 50-60Hz(for worldwide use)
Output: 20V–3.25A/15V–3A/9V–2A/5V–2A, 65W
Output: 20V–2.25A/15V–3A/9V–2A/5V–2A, 45W
Connecter size: TYPE-C/USB-C(REF TO THE PICTURE)
Compatible Part Number:
ADLX45YCC2A
ADLX45YCC2A
SA10E75844
00HM666
ADLX45YCC3A
ADLX45ULCC2A
ADLX65YLC3A
SA10M13945
01FR024
AD045G4
Lenovo ThinkPad X270 20HM
Lenovo ThinkPad X270 20HN
Lenovo ThinkPad X570 20HN
Lenovo ThinkPad X570 20K6
Lenovo Yoga 720-13IKB
Lenovo Yoga 720-13IKB 80X6
Lenovo Yoga 910-13IKB
Lenovo Yoga 910-13IKB 80VF
Lenovo Yoga 910-13IKB Glass
Lenovo Yoga 910-13IKB Glass 80VG
ThinkPad X1 Tablet 2nd Gen
Thinkpad X1 Tablet 3rd Gen
Thinkpad X1 carbon 5th Gen ( 20HRCT01WW 20HR000FUS 20HR0057US)
Thinkpad X1 carbon 6th Gen
Thinkpad X1 Yoga 3rd Generation
Also ensure work for :
DELL XPS12 XPS13 30W USB TYPE-C 20V1.5A
Lenovo X1, Asus zenbook3 TYPE-C 45W 20V2.25A
DELL 45W USB-C TYPE C XPS12 9250 Lat 7350 20V2.25A
PN-LA01 HP X2 210 TYPE-C PA-1150-23HA 5.25V3A
HP spectre 13 Elite x2 1012 TYPE-C 15V3A
Macbook Retina 12 inches early 2015 14.5V2A Type-C
IBM YOGA 5 Type-C 20V2.25A
Lenovo ADLX45YCC3A
Lenovo ADLX45UCC2A
Lenovo 00HM651
Lenovo 5A10K34728
Lenovo SA10E75829
ASUS ZENBOOK 3 UX39UA, UX330UA-AH54
HP Pavilion x2: Pavilion x2 10-n054sa
Apple New Macbook 12″ (2015)
Apple New Macbook 12″ (2016)
Apple MacBook Pro 13″ with Thunderbolt 3 (USB-C) port
Apple MacBook Pro 15″ with Thunderbolt 3 (USB-C) port
Google Chromebook Pixel 2nd generation
HUAWEI MateBook 12″
XIAOMI 12.5″, 13.3″
Razer Blade Stealth
Chromebook Pixel 2 C1501W
Microsoft Lumia 950,Lumia 950XL
Compatibility:
ASUS ZenBook 3 UX390 UX390U UX390UA UX390UA-XH74-BL
Asus transfomer 3 pro
Lenovo x1/ Yoga 5
HP Specter 360,Specter Pro 13 HP Elite x2 45W 815049-001 A045R031L TPN-CA01
HUAWEI Matebook R XiaoMi Air 12.5 pouce 13.3 pouce
Acer Swift 7
acer spin 7
Dell PXS12/13 XPS 12 9250 LAT 7350 Dell 30W 00RVR9 0RVR9 HKA30NM150 LA45NM150,HDCY5,0HDCY5
Also fit for all phones and tablets with USB-C connector.