Filmar bids due June 1st at 3 pm
Phil Biundo
Filmar Wholesale Bid Rules
Goal – To level the playing field to give all potential buyers a fair and equal opportunity to purchase From Filmar Technologies off-lease products using the bid process to determine the current market value.
Please take a look at the attached bid list.
The submission deadline is Thursday, June 1, at 3:00 PM (EST), with the successful bidder to be chosen on the same day.
Please ensure to inform your customer that the payment must be made by end of business on June 6th, as we are adhering to a strict payment timeline. 
If payment is not made within this timeframe, we will consider the next potential bidder. This should be communicated during the bid placement process.
Filmar reserves the right to withhold the product from sale if none of the received bids meet the acceptable Fair Market Value (FMV).
Questions regarding product can be asked and will be answered.
Filmar may or may not establish a minimum bid to start the process.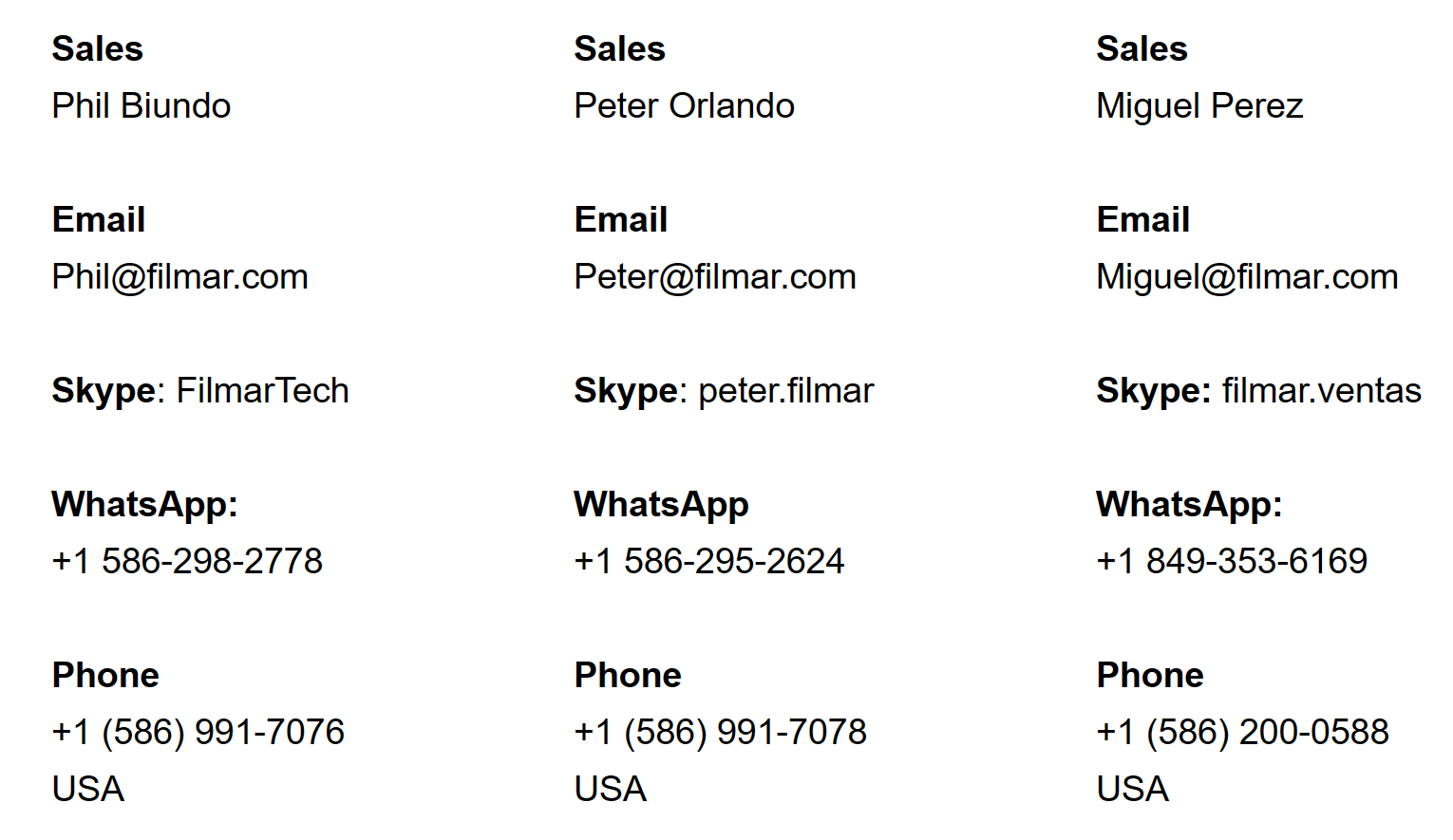 Ventas por mayor en Español y Ingles Internacionales
Thank You