Filmar bids due Thursday 04/06/2023
Phil Biundo
Last week's email had more chuckles than a stand-up comedy night, and boy, did it make a difference in the wave of responses we received! I'm stepping back into my clown shoes to tickle your funny bone once again.
Peek below for the lots we've got lined up:
Heaps of Lenovo products are rolling in, so keep your eyes peeled for our emails.
Bidding closes on Thursday, April 6, at 1:30 PM (EST), and we'll announce the lucky winners the same day. So, pretty please, with a cherry on top, finalize your payments by April 11. Once you've paid, you can scoop up your prizes within 24 hours.
Got burning questions? Hit reply, give us a ring, or click on the attached links for all the juicy details. Or, if you're feeling adventurous, shimmy on over to our website and dive right in!
Terms and Conditions
Please submit a top $ offer for each bid you are interested in. You may submit one offer per bid, and please make it count.
Payment is required according to the timelines listed above, and all bids are pre-paid; terms are not available.
Equipment will be available 24 – 48 Hours after payment is processed.
The winning bidder is responsible for all freight costs.
All equipment is sold "AS IS, WHERE IS" Filmar has the right to remove any equipment with zero $ offered.
Credit Card charges will apply. A wire is also available as an acceptable method of payment.
We ask that you not broadcast available bids; if you have any questions, comments, or concerns, please feel free to let me know.
If you wish to be removed from this distribution list, please let me know, and I'll update your preference!
If you have any questions or purchases, do not hesitate to email me, call or write on WhatsApp: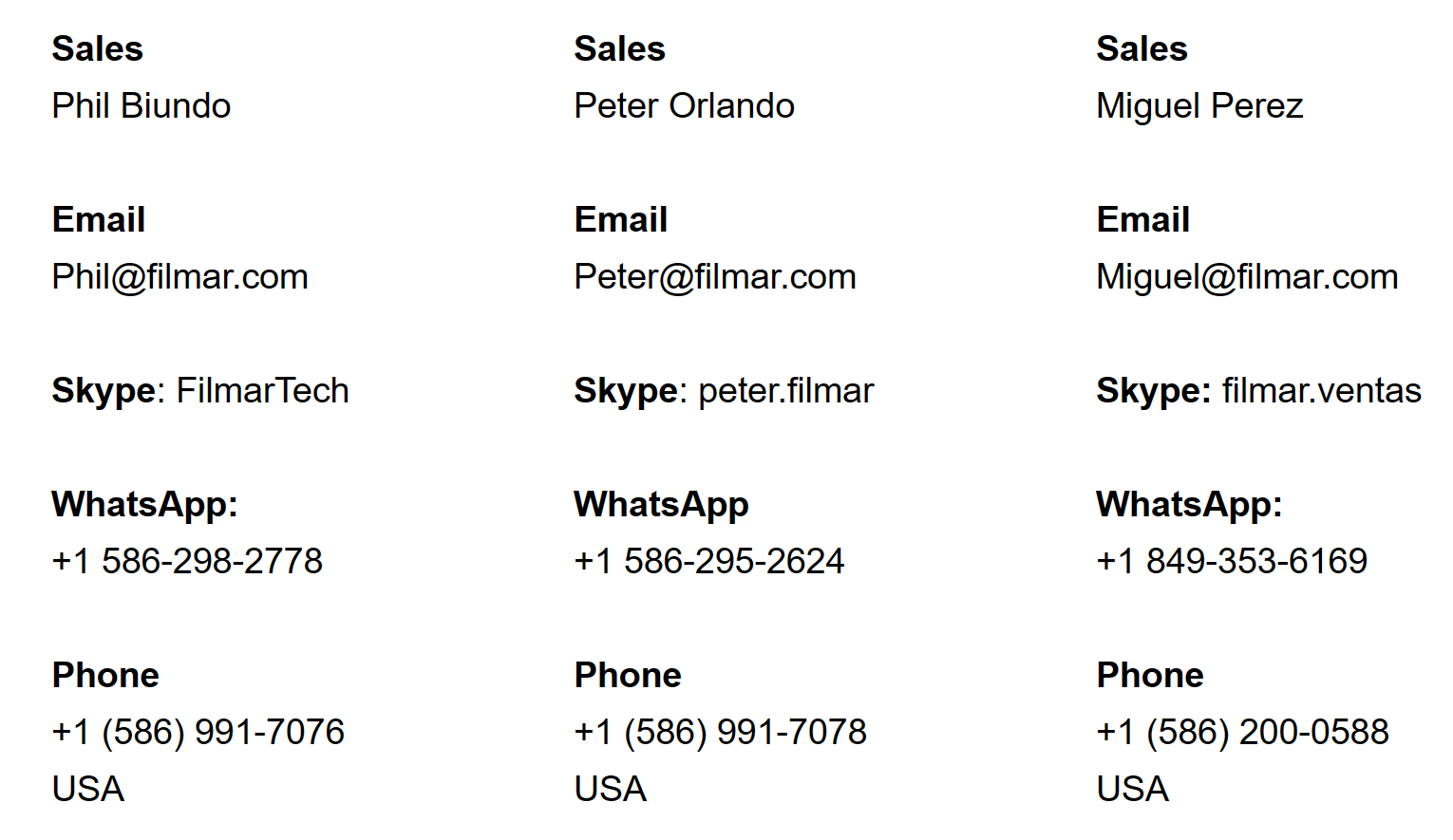 Ventas por mayor en Español y Ingles Internacionales
Thank You