Filmar bids due Wednesday 03/08/2023
Phil Biundo
We want to inform you that the bidding for Filmar items will conclude at 3:00 pm (E.S.T.) on Wednesday, March 8th. The successful bids will be announced on Thursday, March 9th. Please ensure that payment for the items is settled by March 14th, following which the shipment will be ready for pickup within 24 hours. Should you be interested, please feel free to reach out to us by replying to this message, sending us a direct message, or giving us a call.
You may access a spreadsheet for each item by clicking on the corresponding line
Terms and Conditions
Please submit a top $ offer for each bid you are interested in. You may submit one offer per bid, and please make it count.
Payment is required according to the timelines listed above, and all bids are pre-paid; terms are not available.
Equipment will be available 24 – 48 Hours after payment is processed.
The winning bidder is responsible for all freight costs.
All equipment is sold "AS IS, WHERE IS" Filmar has the right to remove any equipment with zero $ offered.
Credit Card charges will apply. A wire is also available as an acceptable method of payment.
We ask that you not broadcast available bids; if you have any questions, comments, or concerns, please let me know.
Please let me know if you wish to be removed from this distribution list, and I'll update your preference!
If you have any questions or purchases, do not hesitate to email, call, or write on WhatsApp.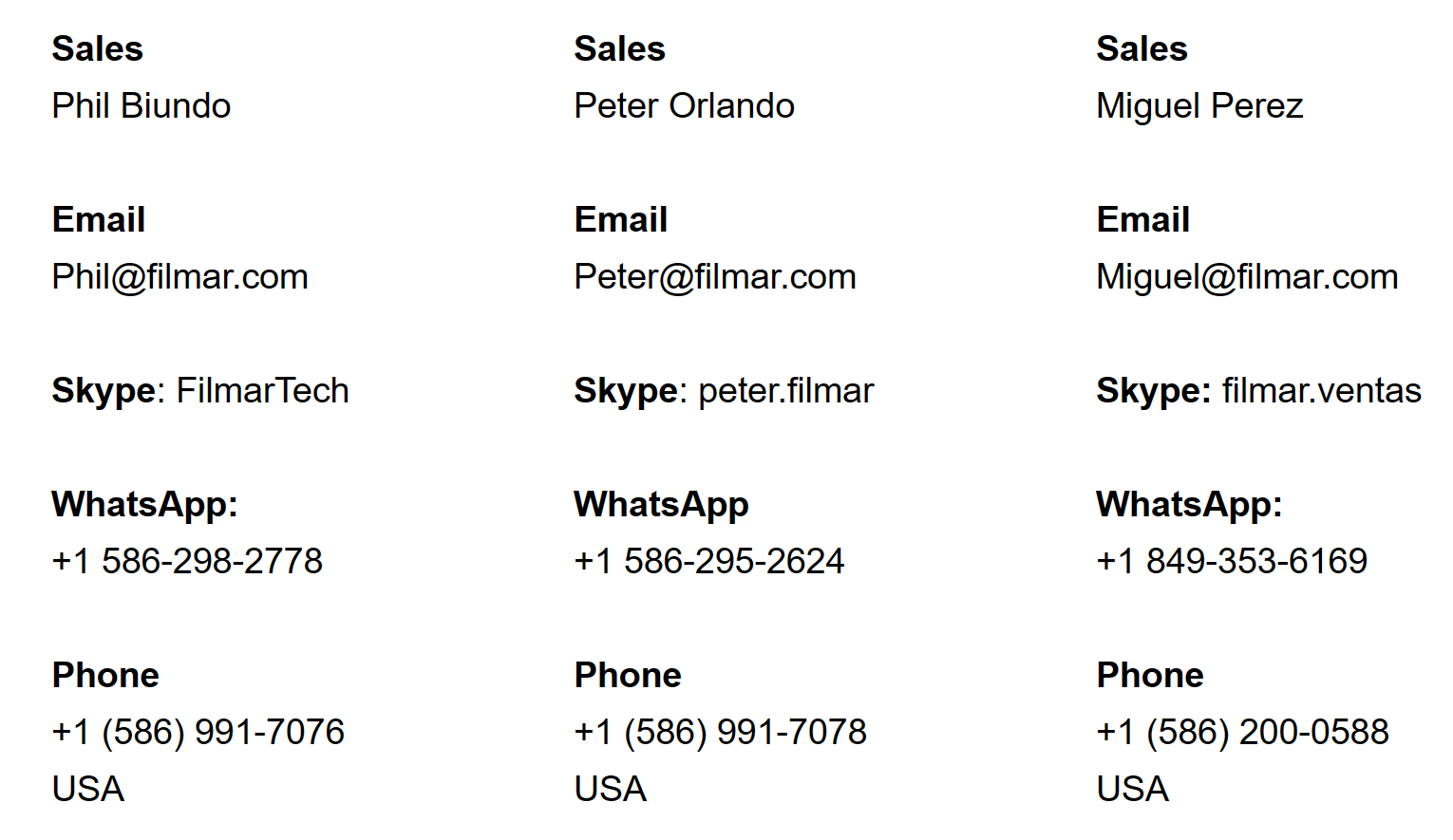 Ventas por mayor en Español y Ingles Internacionales
Thank You