Filmar Laptop & Monitors
Phil Biundo
We wanted to take a quick break from bidding on lots this week, but we'll be back next week with more rounds of bids. In the meantime, we have some fantastic lots available for sale this week, including laptops and monitors, that we hope to sell before the end of the month.
To ensure you can view the detailed prices list, let us know if you need help seeing the prices, and we'll do our best to assist you.
Please see the list below if you're interested in any of these lots. We've priced them to sell but are open to considering your best offer.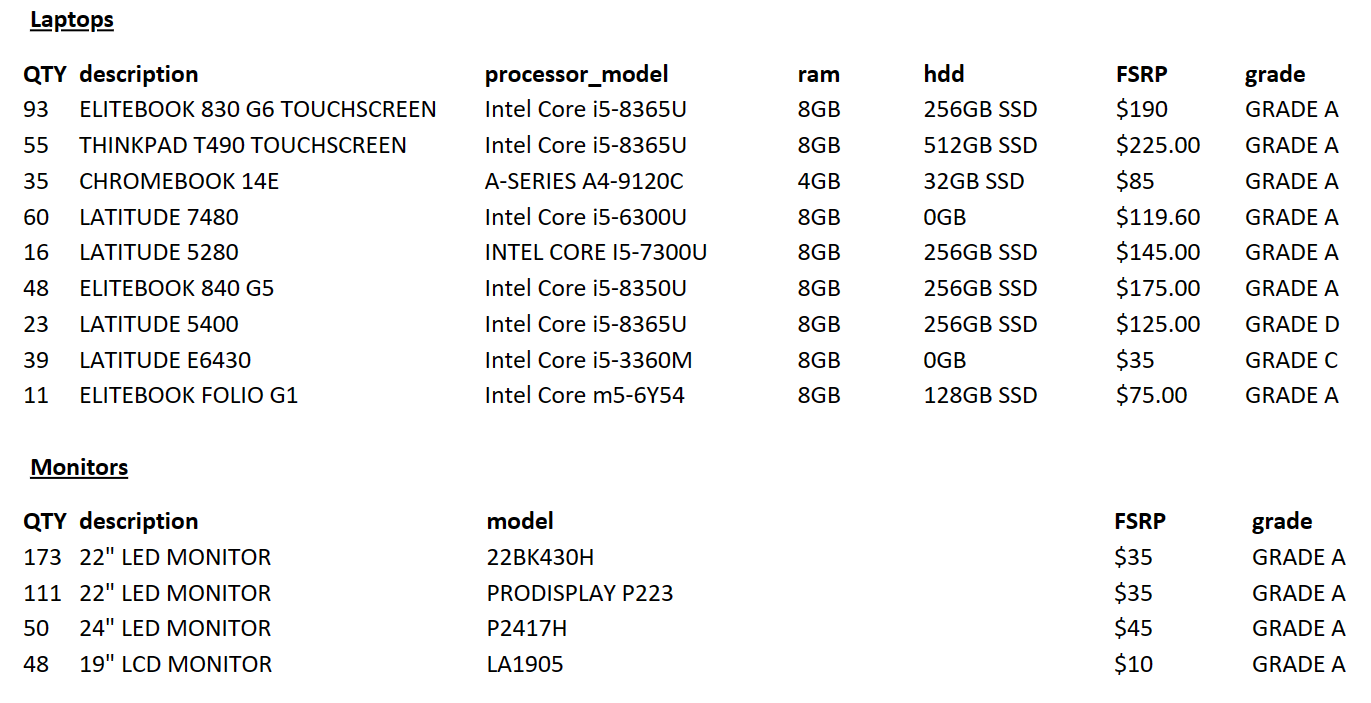 Credit Card charges will apply. A wire is also available as an acceptable method of payment.
We ask that you not broadcast available bids; if you have any questions, comments, or concerns, please feel free to let me know.
If you wish to be removed from this distribution list, please let me know, and I'll update your preference!
If you have any questions or purchases, do not hesitate to email me, call, or write on WhatsApp at Call: 1+ 586 200-0588
WhatsApp: 1+ 849 353-6169