Filmar week 39 inventory
Phil Biundo
The prices listed below are for customers who are buying 1 unit.
If you want a better price, I will need you to help me by answering some questions below.
If you need to purchase bulk, please let me know the following before I can provide you with an accurate quote.
How many units do you need?
Do you need the AC Adapter?
Do you need the operating system installed?
Do you need a windows MAR license sticker?
What kind of warranty do you need?
Are you okay with will turn on and go into the BIOS warranty?
Are you okay with the Grade A/B mix of laptops? The screens will be good, but the unit will show some minor wear on keys and case.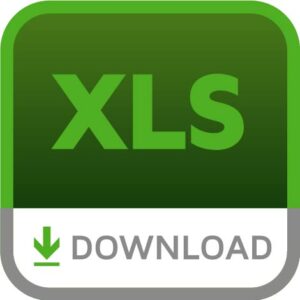 You can download the spreadsheet here.
| POST | QTY | GRADE | MANUFACTURE | MODEL | TYPE | SCREEN | SPEED | PROC | RAM | HARD DISK | COA CASE / EMBEDED | PRICE | AC ADAPTER | TOUCHSCREEN |
| --- | --- | --- | --- | --- | --- | --- | --- | --- | --- | --- | --- | --- | --- | --- |
| PB | 1700 | A | DELL | OPTIPLEX 7050 | MICRO/TINY | | 2.9 | I7-7700 | 8GB | 256 SSD | WIN 10 PRO COA | 300 | YES | |
| PB | 500 | A | HP | PROBOOK 11 G2 w8t13us#aba | LAPTOP | | 2.3 | I3-6100U | 8GB | 128 SSD | | 160 | YES | YES |
| PB | 100 | A/B | LENOVO | THINKPAD T470 | LAPTOP | 14" | 2.6 | i5-7300u | 8GB | 256 SSD | | 285 | YES | NO |
| PB | 100 | A/B | LENOVO | THINKPAD T460 | LAPTOP | 14" | 2.6 | i5-6200u | 8GB | 256 SSD | | 275 | YES | NO |
| PB | 200 | A | DELL | LATITUDE 7280 | LAPTOP | 12.5" | 2.5 | I5-7200U | 8GB | 256 SSD | | 275 | YES | NO |
| PB | 56 | A | APPLE | MACBOOK PRO MR932LL/A | LAPTOP | 15.4" | 2.2 | I7-8750H | 16GB | 512 SSD | | 900 | YES | NO |
| PB | 500 | A | FUJITSU | FUJITSU LIFEBOOK P772 | LAPTOP | 12" | 2.7 | I5-3RD | 8GB | 320GB HDD | WINDOWS 10 HOME | 175 | YES | NO |
| PB | 850 | A | TOSHIBA | TECRA Z40-C PT463U-08J02U | LAPTOP | 14" | 2.4 | I5-6300U | 8GB | 256 SSD | WIN 10 PRO COA | 275 | YES | NO |
| MHS | 761 | A | DELL | DELL OPTIPLEX 5050 | SFF | | 3.2 | I5-6500 | 8GB | 256 SSD | | 288 | | |
| MHS | 692 | A | DELL | DELL OPTIPLEX 3240 | AIO | 21.5" | 3.2 | I5-6500 | 8GB | 256 SSD | | $289.00 | | |
| MHS | 667 | A | HP | HP PRODESK 600G2 | SFF | | 3.2 | I5-6500 | 8GB | 256 SSD | | $179.00 | | |
| MHS | 602 | A | DELL | DELL OPTIPLEX 5040 | SFF | | 3.2 | I5-6500 | 8GB | 256 SSD | | $216.00 | | |
| MHS | 565 | A | DELL | DELL LATITUDE E5470 | LAPTOP | 14" | 2.4 | I5-6300U | 8GB | 256 SSD | | $270.00 | YES | |
| MHS | 505 | A | DELL | DELL LATITUDE E5480 | LAPTOP | 14" | 2.6 | I5-7300U | 8GB | 256SSD | | $370.00 | YES | |
| MHS | 505 | A | LENOVO | LENOVO THINKPAD HELIX M5Y71 M5 | ULTRABOOK | 11.6" | 1.2 | M-5Y71 | 8GB | 256SSD | | $299.00 | YES | |
| MHS | 405 | A | DELL | DELL LATITUDE E5480 I5 6TH GEN | LAPTOP | 14" | 2.3 | I5-6200U | 8GB | 256SSD | | $259.00 | YES | |
| MHS | 365 | A | DELL | DELL OPTIPLEX 3050 TINY I5 6TH GEN | TINY/MICRO | | 2.5 | I5-6500T | 8GB | 256SSD | | $370.00 | YES | |
| MHS | 328 | A | LENOVO | LENOVO S345 AMD A6 | LAPTOP | 14" | 1.6 | AMD A6 | 8GB | 256SSD | | $229.00 | YES | |
| | | | | | | | | | | | | | | |
| PB | 1800 | A | HP | 65W LARGE PRONG AC ADAPTER | ADAPTER | | | | | | | 9 | | |
| PB | 800 | A | HP | 45W SMALL PRONG BLUE TIP AC ADAPTER | ADAPTER | | | | | | | 12 | | |