Filmar Updated Inventory
Phil Biundo
Well Hello There! I would like to thank you for taking the time to view my website. If you scroll down you can see each lot with an associated spreadsheet.
I created this video to showcase what we have in our warehouse stocked on the shelves ready to ship. Enjoy!
If interested in purchasing please email your sales rep directly or sign up to become a reseller here
This is a list of all the New products sealed in the box ready for liquidation. These are great lots to post up on Amazon, ebay, or newegg.
This is a list of the IBM Servers we have in stock.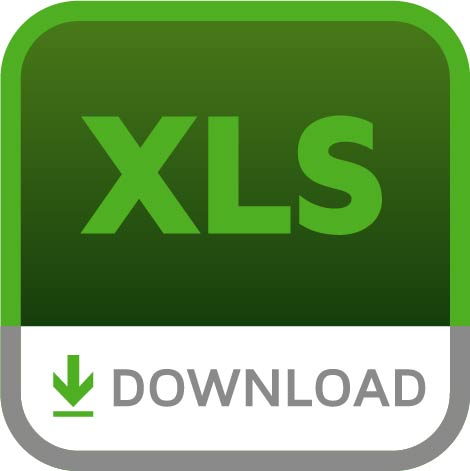 Filmar Servers 1-20-20
These are Receipt Printers we have in stock. 4610-2CR is one of the model numbers that are popular in the lot.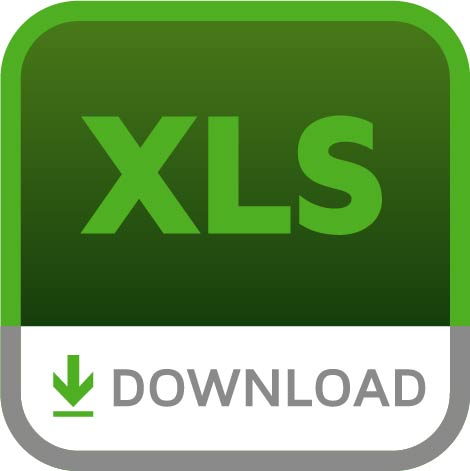 Filmar Receipt Printer 1-20-21
This lot is the Hand Scanner lot. This model MC3190 is common in this list.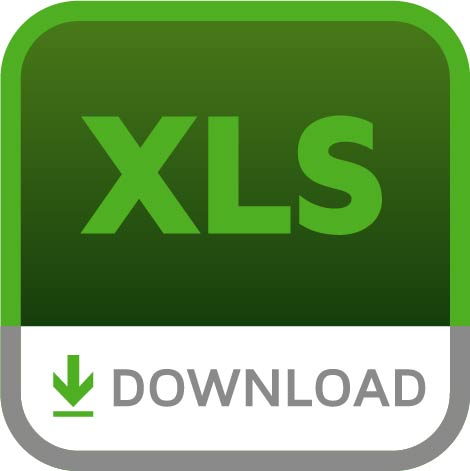 Filmar Hand Scanner 1-20-21
This is the Telecom lot. We get this type of equipment often but there are a lot of 9608 IP Phones in this lot.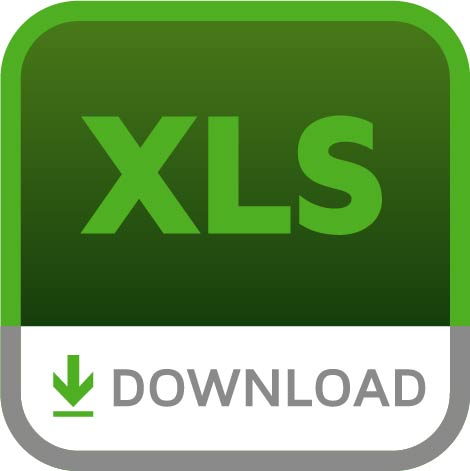 Filmar Telecom 1-20-21
This is a list of all our laptop batteries that are working pulls. Here are few models they work on HP EliteBook 755 G4 840 G4 848 G4 850 840 G1 E7440, Latitude E7450 Series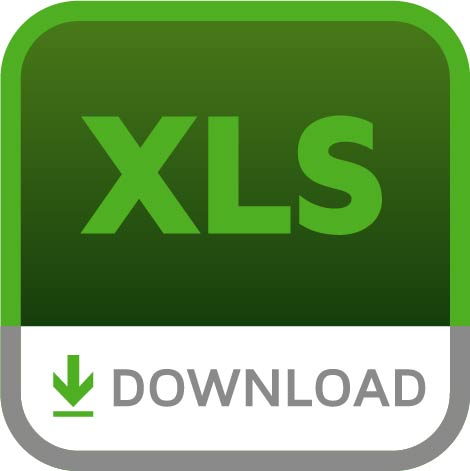 Laptop Batteries Lot 1-20-21
This is the famous what grade A laptops do you have in stock list. well, here it is. Prices are listed in the spreadsheet.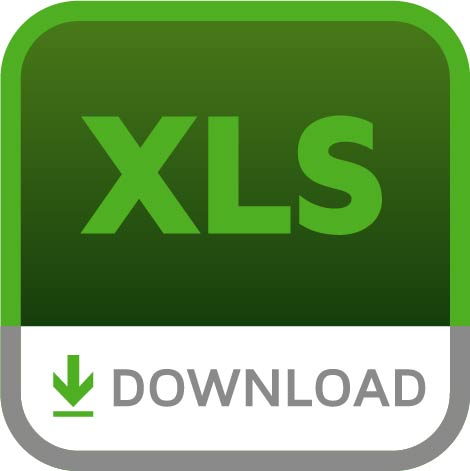 Grade A laptops 1-20-21
OnLogic formerly Logic Supply,
We can work out a great deal on these.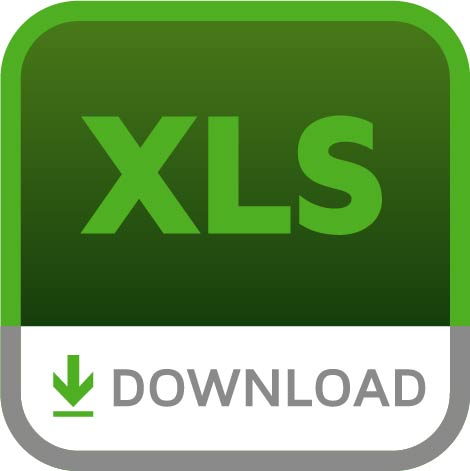 Logic Supply Thin Client 1-20-21
Below is video of how they look.

| Brand | Description | Qty | Condition |
| --- | --- | --- | --- |
| APPLE | APPLE, MD463LL/A, THUNDERBOLT TO GIGABIT ETHERNET ADAPTER | 1 | New |
| APPLE | APPLE, MK0X2AM/A, USB-C TO LIGHTNING CABLE (1M) | 1 | New |
| APPLE | APPLE, ML3N2LL/A, 12.9", IPAD PRO (WIFI+4G) - SILVER/WHITE, APPLE A10X, 2.30, 4GB, 256GB SSD, MOBILE BROADBAND, | 1 | New |
| APPLE | APPLE, MP6G2LL/A, 12.9", IPAD PRO 2 (WIFI) - SPACE GRAY/BLACK, APPLE A10X, 2.30, 4GB, 256GB SSD, | 15 | New |
| APPLE | APPLE, MQ052LL/A, MAGIC KEYBOARD WITH NUMERIC KEYPAD | 2 | New |
| APPLE | APPLE, MQD42LL/A, 13.3", MACBOOK AIR, INTEL CORE I5, 1.80, 8GB, 256GB SSD, | 3 | New |
| APPLE | APPLE, MQEE2LL/A, 12.9", IPAD PRO 2 (WIFI+4G) - SPACE GRAY/BLACK, APPLE A10X, 2.30, 4GB, 256GB SSD, MOBILE BROADBAND, | 2 | New |
| APPLE | APPLE, Z0V10004L, 15.4", MACBOOK PRO, INTEL CORE I7, 2.60, 32GB, 1TB SSD, | 4 | New |
| BLUSTREAM | BLUSTREAM, HD11AU, HDMI AUDIO EMBEDDER/DE-EMBEDDER | 1 | New |
| BROTHER | BROTHER, DR-400, DR-400 DRUM UNIT | 1 | New |
| BROTHER | BROTHER, TN-430BK, TN-430 HIGH-YIELD TONER, BLACK | 1 | New |
| CABLES 2 GO | CABLES 2 GO, 24503, QTY:50 - 5FT CAT5E NON-BOOTED CROSSOVER UNSHIELDED (UTP) NETWORK PATCH CABLE | 9 | New |
| CISCO | CISCO, 68-1336-01, CP-7914 IP PHONE EXPANSION MODULE FOR 7960 | 20 | New |
| CISCO | CISCO, 72-3383-01, 6FT RJ-45 TO DB-9 ROLLOVER CONSOLE CABLE | 1 | New |
| CISCO | CISCO, AIR-ANT2566P4W-R, AIR-ANT2566P4W-R ANTENNA | 1 | New |
| CISCO | CISCO, VG204, ANALOG VOICE GATEWAY 204 | 2 | New |
| CISCO | CISCO, VG224 V06, VG224 24-PORT VOICE OVER IP ANALOG PHONE GATEWAY | 1 | New |
| CISCO | CISCO, WAVE-694-K9 V01, WIDE AREA VIRTUALIZATION ENGINE 694, 600GB X 2, | 1 | New |
| DELL | DELL, 0D09RM, 90W LARGE PRONG AUTO-AIR A/C ADAPTER | 72 | New |
| DELL | DELL, 0HY723, 5100CN FUSER | 1 | New |
| DELL | DELL, AC511M, USB STEREO SOUNDBAR | 42 | New |
| DELL | DELL, CT200543, BLACK TONER FOR 5100CN | 3 | New |
| DELL | DELL, CT200544, CYAN TONER FOR 5100CN | 4 | New |
| DELL | DELL, CT200545, MAGENTA TONER FOR 5100CN | 4 | New |
| DELL | DELL, CT200546, YELLOW TONER FOR 5100CN | 5 | New |
| DELL | DELL, CT350353, 5100CN IMAGING DRUM | 1 | New |
| DELL | DELL, DBQBCBC064, USB-C TO GIGABIT ETHERNET ADAPTER | 5 | New |
| DELL | DELL, E1713S, 17", E1713S 17" LED MONITOR | 3 | New |
| DELL | DELL, E1916H, 19", E1916H 19" LED MONITOR | 3 | New |
| DELL | DELL, LATITUDE 5290 2-IN-1, 12.3", INTEL CORE I5, 1.70, 8GB, 256GB SSD, W10 | 1 | New |
| DELL | DELL, LATITUDE 7490, 14.0", INTEL CORE I5, 1.70, 8GB, 256GB SSD, W10 | 8 | New |
| DELL | DELL, MS116BK, WIRED OPTICAL MOUSE | 1 | New |
| DELL | DELL, OPTIPLEX 5050, SFF, INTEL CORE I5, 3.40, 8GB, 256GB SSD, DVDRW, W10 | 1 | New |
| DELL | DELL, PFBCBK517, 15" PROFESSIONAL BRIEFCASE LAPTOP PADDED CASE BAG | 10 | New |
| DELL | DELL, PN557W, DELL ACTIVE PEN | 1 | New |
| DELL | DELL, PRECISION 5530, 15.6", INTEL CORE I7, 2.60, 16GB, 512GB SSD, W10 | 4 | New |
| DELL | DELL, PS2419H, 24", PS2419H 24" LED MONITOR | 1 | New |
| D-LINK | D-LINK, DGS-1008G, 8-PORT GIGABIT DESKTOP SWITCH | 2 | New |
| EPSON | EPSON, C32C825341, 50W POWER SUPPLY W/POWER CORD PS-180 | 149 | New |
| EXTRON | EXTRON ELECTRONICS, 6 FT HDMI CABLE | 1 | New |
| EZUNIVERSE | EZUNIVERSE, B922E-U, 360IQ MEDIA PLAYER 2.0, ARM CORTEX, 2GB, 8GB | 1 | New |
| HP | HP, 1BD44UP#ABA, 16.3", RP9 G1 AIO RETAIL SYSTEM, AIO, INTEL CORE I5, 3.20, 16GB, 128GB SSD, W10 | 4 | New |
| HP | HP, 1FH46AA#ABA, 23", ELITEDISPLAY E233 23" LED MONITOR | 6 | New |
| HP | HP, 1GG00UT#ABA, PRODESK 400 G3 DM, TINY, INTEL CORE I3, 3.40, 4GB, 500GB, W10 | 2 | New |
| HP | HP, 1HJ32UT#ABA, Z240 WORKSTATION, SFF, INTEL CORE I5, 3.20, 8GB, 1TB, DVDRW, W10 | 6 | New |
| HP | HP, 1VY52US#ABA, 14.0", PROBOOK 640 G2, INTEL CORE I5, 2.40, 16GB, 256GB SSD, W10 | 1 | New |
| HP | HP, 1WJ98US#ABA, 14.0", ELITEBOOK FOLIO 1040 G3, INTEL CORE I5, 2.40, 16GB, 256GB SSD, W10 | 2 | New |
| HP | HP, 2EB71UP#ABA, ELITEDESK 800 G3, TINY, INTEL CORE I5, 2.50, 16GB, 256GB SSD, W10 | 1 | New |
| HP | HP, 2GU31US#ABA, ELITEDESK 800 G3, TINY, INTEL CORE I5, 2.80, 8GB, 128GB SSD, W10 | 9 | New |
| HP | HP, 2JA32AA, DESKTOP MINI SECURITY/DUAL VESA SLEEVE V2 | 11 | New |
| HP | HP, 2ZA76US#ABA, PRODESK 400 G3 DM, TINY, INTEL CORE I3, 3.40, 4GB, 500GB, NEW - | 3 | New |
| HP | HP, 3JJ89EP#ABA, ELITEDESK 800 G3, TINY, INTEL CORE I7, 3.4, 16GB, 256GB SSD, W10 | 1 | New |
| HP | HP, 3TK87AA, 8GB PC4-21300 DDR4-2666 288 PIN DESKTOP MEMORY | 33 | New |
| HP | HP, 3XJ62UT#ABA, 14.0", PROBOOK 640 G4, INTEL CORE I5, 1.70, 8GB, 256GB SSD, NEW - | 1 | New |
| HP | HP, 4WC12US#ABA, 14.0", PROBOOK 640 G4, INTEL CORE I5, 2.60, 16GB, 256GB SSD, W10 | 1 | New |
| HP | HP, 5CE86US#ABA, 15.6", PROBOOK 650 G4, INTEL CORE I7, 1.90, 16GB, 500GB, DVDRW, W10 | 28 | New |
| HP | HP, 5CL49US#ABA, 15.6", PROBOOK 650 G4, INTEL CORE I7, 1.80, 8GB, 500 GB SATA HDD, DVDRW, W10 | 1 | New |
| HP | HP, 5CL49US#ABA, 15.6", PROBOOK 650 G4, INTEL CORE I7, 1.80, 8GB, 500GB, DVDRW, W10 | 65 | New |
| HP | HP, 5CM19US#ABA, 15.6", PROBOOK 650 G4, INTEL CORE I5, 2.50, 8GB, 500GB, DVDRW, W10 | 19 | New |
| HP | HP, 5DX87US#ABA, MP9 G4 RETAIL SYSTEM, TINY, INTEL CORE I5, 2.10, 8GB, 500GB, W10 | 2 | New |
| HP | HP, 5DX87US#ABA, MP9 G4, TINY, INTEL CORE I5, 2.10, 8GB, 500GB, W10 | 2 | New |
| HP | HP, 5JR95US#ABA, MP9 G2 RETAIL SYSTEM, TINY, INTEL CORE I3, 3.20, 4GB, 2TB + 128GB SSD, W10 | 19 | New |
| HP | HP, 6 FT DISPLAYPORT | 1 | New |
| HP | HP, 6FT DISPLAYPORT CABLE | 75 | New |
| HP | HP, 6HP14US#ABA, ENGAGE FLEX PRO, SFF, INTEL CORE I5, 3.00, 16GB, 512GB SSD, W10 | 2 | New |
| HP | HP, 90W LARGE PRONG A/C AUTO ADAPTER | 6 | New |
| HP | HP, B9S76A#B1H, OFFICEJET 5740 | 1 | New |
| HP | HP, BM477AA, POWERED USB Y-CABLE | 3 | New |
| HP | HP, C3903A, 03A BLACK TONER | 1 | New |
| HP | HP, C4192A, CYAN TONER FOR LASERJET 4500/4550 | 1 | New |
| HP | HP, C4193A, MAGENTA TONER FOR LASERJET 4500/4550 | 1 | New |
| HP | HP, C4195A, LASERJET 4500/4550 IMAGING DRUM | 1 | New |
| HP | HP, C4196A, LASERJET 4500/4550 TRANSFER KIT | 1 | New |
| HP | HP, C8061X, C8061X BLACK TONER FOR 4100/4101 | 4 | New |
| HP | HP, CN551A, OFFICEJET 100 MOBILE PRINTER | 1 | New |
| HP | HP, CZ993A, OFFICEJET 200 MOBILE PRINTER | 8 | New |
| HP | HP, D9P29A, LASERJET PRO 550 PAGE SHEET FEEDER | 2 | New |
| HP | HP, D9Y32AA#ABA, ULTRASLIM DOCK 2013 | 87 | New |
| HP | HP, F2A70A, MONOCHROME LASERJET ENTERPRISE MFP M5206X | 7 | New |
| HP | HP, F2A76A, MONOCHROME LASERJET ENTERPRISE MFP M527DN | 6 | New |
| HP | HP, FK182AA#ABA, HEAVY DUTY CASH DRAWER | 54 | New |
| HP | HP, G1K28AA, USB TRAVEL MOUSE | 27 | New |
| HP | HP, H4J94AA, 17.3", PROFESSIONAL LEATHER TOP LOAD LAPTOP BAG | 1 | New |
| HP | HP, H6Y84AA#ABA, 90W SLIM COMBO W/USB ADAPTER | 7 | New |
| HP | HP, H6Y89AA#ABA, 65W SMALL PRONG A/C ADAPTER (BLUE) | 20 | New |
| HP | HP, J3G07A8#ABA, 27", Z27S 27" LED MONITOR | 1 | New |
| HP | HP, J7B60AA, USB TO SERIAL PORT ADAPTER | 30 | New |
| HP | HP, J8A04A, COLOR LASERJET ENTERPRISE M653DN | 24 | New |
| HP | HP, J8J65A, MONOCHROME LASERJET ENTERPRISE MFP M631Z | 6 | New |
| HP | HP, K0Q19A, MONOCHROME LASERJET ENTERPRISE M608X | 4 | New |
| HP | HP, L0H21A, LASERJET ENVELOPE FEEDER | 2 | New |
| HP | HP, L1D66UC#ABA, T520, THIN CLIENT, AMD GX, 1.20, 4GB, 16GB SSD, W8 | 1 | New |
| HP | HP, M1N98AA#ABA, 23", ELITEDISPLAY E232 23" LED MONITOR | 133 | New |
| HP | HP, N3R89AA, USB BUSINESS SPEAKERS V2 | 4 | New |
| HP | HP, P1B11A, P1B11A COLOR LASERJET 3X550-SHEET PAPER FEEDER W/ STAND | 10 | New |
| HP | HP, PE837A, 15.6", PROFESSIONAL TOP LOAD LAPTOP BAG | 3 | New |
| HP | HP, Q2429-67904, HP 4200 MAINTENANCE KIT (OEM PARTS) | 1 | New |
| HP | HP, QT457AA#ABA, STANDARD DUTY CASH DRAWER | 25 | New |
| HP | HP, QT458AA#ABA, STANDARD DUTY TILL INSERT W/ LOCKABLE LID | 9 | New |
| HP | HP, V1H23UT#ABA, 14.0", ELITEBOOK 840 G3, INTEL CORE I5, 2.40, 8GB, 256GB SSD, W10 | 1 | New |
| HP | HP, V5H01AA#ABA, ELITE X3 DESK DOCK | 5 | New |
| HP | HP, V7C62UC#ABA, T530 THIN CLIENT, THIN CLIENT, AMD GX, 1.50, 4GB, 8GB SSD, | 6 | New |
| HP | HP, V7W66AA#ABA, USB-C TO RJ45 ADAPTER | 7 | New |
| HP | HP, V9E67A6#ABA, 21.5", VH22 21.5" LED MONITOR | 127 | New |
| HP | HP, VB041AA#ABA, 90W DOCKING STATION | 2 | New |
| HP | HP, W4E13UP#ABA, 12.5", ELITEBOOK 820 G3, INTEL CORE I5, 2.40, 8GB, 256GB SSD, W10 | 1 | New |
| HP | HP, W4E14UP#ABA, 14.0", ELITEBOOK 840 G3, INTEL CORE I5, 2.40, 8GB, 256GB SSD, W10 | 12 | New |
| HP | HP, W8E96UP#ABA, 15.6", PROBOOK 650 G2, INTEL CORE I7, 2.70, 8GB, 500GB, DVDRW, W10 | 1 | New |
| HP | HP, WA995AA#ABA, 2740 ULTRA-SLIM EXPANSION BASE | 1 | New |
| HP | HP, Y3U27AA, RP9 INTEGRATED DUAL-HEAD MSR CREDIT CARD READER | 23 | New |
| HP | HP, Z4Y85UT, 8GB PC4-19200 DDR4-2400 260 PIN SODIMM LAPTOP MEMORY | 1 | New |
| KINGSTON | KINGSTON, KVR16LS11/8, 8GB PC3L-12800 DDR3-1600 1.35V 204 PIN SODIMM LAPTOP MEMORY | 84 | New |
| LENOVO | LENOVO, 0000, 2.5" HDD CADDY FOR THINKPAD T570 | 4 | New |
| LENOVO | LENOVO, 1P40Y7659, 90W LARGE PRONG AC ADAPTER | 1 | New |
| LENOVO | LENOVO, 40A40090US, THINKPAD ONELINK PLUS DOCK | 1 | New |
| LENOVO | LENOVO, 4X90F84315, THINKPAD ETHERNET EXTENSION CABLE | 2 | New |
| LENOVO | LENOVO, ADLX45NCC3A, 48W SMALL PRONG A/C ADAPTER (BLACK) | 3 | New |
| LENOVO | LENOVO, MO28UOB, WIRED OPTICAL MOUSE | 2 | New |
| LEXMARK | LEXMARK, 13L0180, FORMS PRINTER 4227 PLUS | 1 | New |
| MICROSOFT | MICROSOFT, 1664, SURFACE PRO 3 DOCKING STATION | 1 | New |
| MICROSOFT | MICROSOFT, 1800, SURFACE 44W ADAPTER | 1 | New |
| MIDDLE | MIDDLE ATLANTIC PRODUCTS, 1SP VENTED UTILITY SHELF | 14 | New |
| MIXED | MIXED, 3FT HDMI CABLE | 400 | New |
| MIXED | MIXED, 5FT CAT5E ETHERNET CABLE | 60 | New |
| MIXED | MIXED, 6 FT HDMI CABLE | 7 | New |
| MIXED | MIXED, DISPLAYPORT TO HDMI ADAPTER | 3 | New |
| MIXED | MIXED, MINI DISPLAYPORT TO HDMI ADAPTER | 2 | New |
| MONOPRICE | MONOPRICE, 5987, (10 PACK)6FT 28AWG DISPLAYPORT CABLE - WHITE | 4 | New |
| NETIS | NETIS, WF2180, AC600 150MBPS WIRELESS DUAL BAND USB NETWORK ADAPTER | 20 | New |
| SAMSUNG | SAMSUNG, M471A1K43CB1-CRC, 8GB PC4-19200 DDR4-2400T 260 PIN SODIMM LAPTOP MEMORY | 7 | New |
| SHARP | SHARP, SHA-AR-M355/455-T-CTG, SHA-AR-M355/455-T-CTG BLACK TONER | 1 | New |