IBM SurePOS 300 4810 E50 1.9ghz 4g DDR3 500gb
Phil Biundo
IBM SurePOS 300 4810 E50 1.9ghz 4g DDR3 500gb
IBM SurePOS 300 IBM SurePOS 300 We have 646 units in stock ready to ship. We can refurbish them and customize your order to meet your needs. Video and pictures below.
Download the detailed list here of all 645 units asking $14k for all 646 units. Where are you going to find a computer that is selling for $21 per unit with all these specs. You are right! Only at Filmar.com
Below is a breakdown of the parts of each unit in case you want to just sell the parts. Many customers like to do that. We are willing to break the lot apart and sell what you need but if you want to take all we are selling this for $14k take everything.
we are ready to ship and We Speak Spanish! Ventas en Español para distribuidores
I don't want to be taken advantage of anymore, take me to the Filmar IT pricing tool. Start boosting your margins and make more money!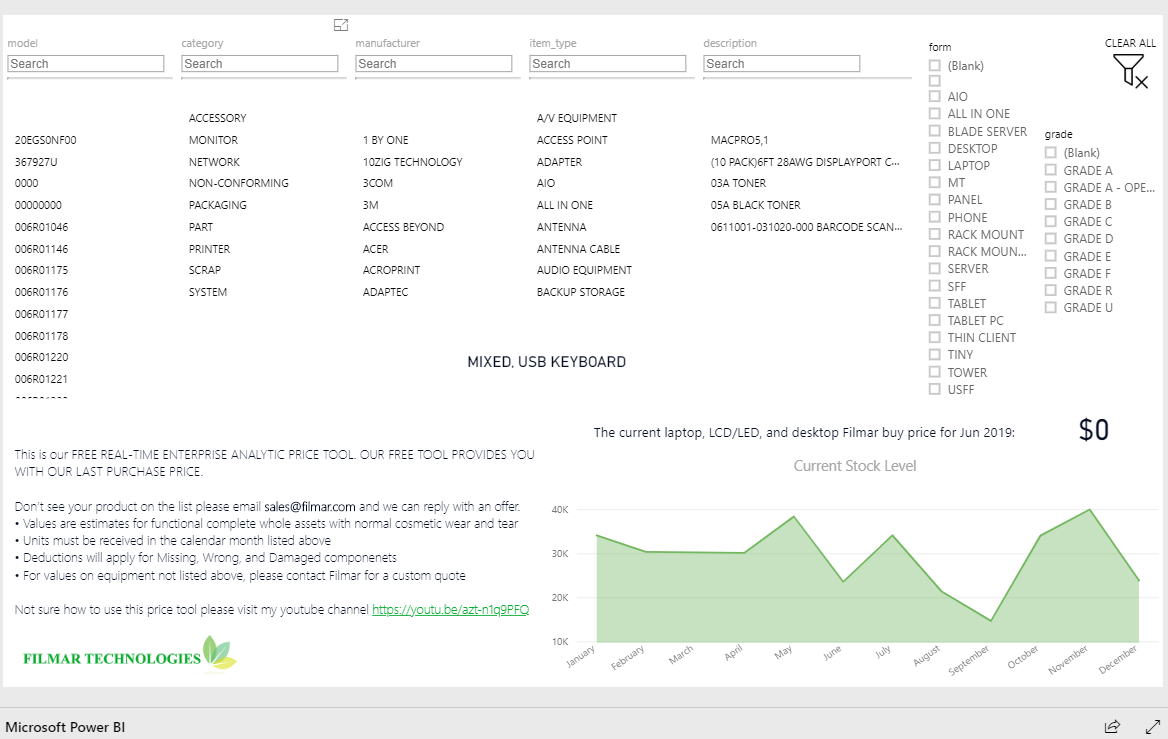 Here is some contact info and questions:
For more information or for inquiries of any kind, please call (586) 580-2524 or email hello@filmar.com.
learn more about Filmar Technologies by going to our story page here.
To learn more about IT Asset Disposition (ITAD) business Check Out our LinkedIn in page https://www.linkedin.com/in/filmar/
Thank you