HP Pro x2 612 G1 Tablet with keyboard Review
Phil Biundo
HP Pro x2 612 G1 Tablet with keyboard Review
We have 80 units in stock Pro x2 612 G1 with dock and keyboard Review HP Pro x2 612 G1 i5-4302Y 1.60GHz 8GB/256GB SSD Tablet
Processor: Intel Core i5-4302Y 1.60Ghz
Screen: 12.5″ 1920×1080 Resolution
OS: Windows 10 Pro 64 bit Digital
Memory: 8GB
Hard drive: 256GB SSD
WiFi: Yes
SIM card ready with SIM card slot
Bluetooth: Yes
Web-Cam: Yes
Battery: Yes
Power Adapter: Yes
Additional Software: No
Warranty status details for your product: Active
Sample Serial Number MXL6161B5Q
Product Number V6B19UC
Warranty type Carepack
Service type HWM Onsite
Status Active: Covered under extended warranty, 9 months remaining.
Start Date April 28, 2016
End Date April 27, 2020
Service Level Std office hrs std office days
Standard Accidental Damage Protection
Note: includes the laptop and power adapter/charger only. Software not installed manuals, or anything else will not be included.
CONDITION:Tested Working Great A
This laptop has been tested to power on and check the specs.
PHYSICAL CONDITION: This is a used laptop and may have some minor surface scratches in the base.
This unit is being sold no-doa. It will power ready to install MS Windows.
Below are some FAQ's
How do I pay using a credit card? We process credit card payments using PayPal. Larger order require Wire transfer
Payments are processed immediately and will be shipped within two (2) business days.
Can I come pick up my item at your location? Yes
I have more questions about the item or your policies. If you have a question about the product, please use the comments below or email us hello@filmar.com
How do we ship our items? We ship via Fedex. I
Will you ship to where I live? We ship Worldwide.
I don't want to be taken advantage of anymore, take me to the Filmar IT pricing tool. Start boosting your margins and make more money!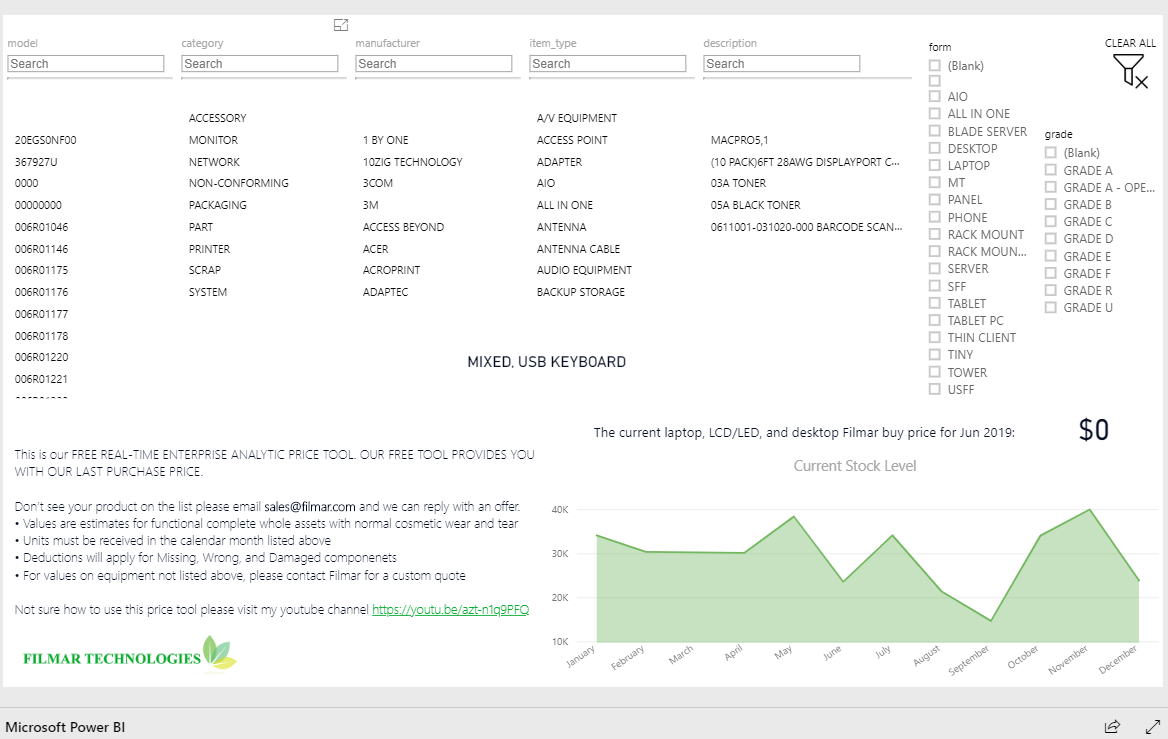 Here is some contact info and questions:
For more information or for inquiries of any kind, please call (586) 580-2524 or email hello@filmar.com.
learn more about Filmar Technologies by going to our story page here.
To learn more about IT Asset Disposition (ITAD) business Check Out our LinkedIn in page https://www.linkedin.com/in/filmar/
Thank you