We are excited to announce our New Filmar Webstore is LIVE
Phil Biundo
New Filmar Webstore is now LIVE
We are excited to announce our New Filmar Webstore is now LIVE
Be one of the first to check out 1,000's of products ranging from Laptops/Desktops/LCDs/LEDs (Grade A-C ) to even those hard to find parts.
We have Apple, Dell, HP, and many more. Spend $99 or more and receive free shipping for an entire year, exclusive deals, monthly newsletters, and more. Offer valid through Friday, 7/31/19 at 11:59 PM, while supplies last.
Each day we have begun uploading MORE products to our Filmar Store. We wanted a few of our exclusive customers to be the first to browse www.filmar.com/shop.
For more visit Filmar Store www.filmar.com/shop.
Whether you're in need of desktops, laptops or servers, Filmar can provide your company with high quality, low-cost computer equipment. Our vast warehouse is constantly being restocked with the latest computer technologies that we can provide to you at discount prices. We have IBM, Lenovo, Dell, HP, Apple and many other brand names currently available.
We stock both new and refurbished IT equipment. All refurbished items pass through an extensive quality assurance process, are graded accordingly by certified technicians and then packaged securely using high-quality materials and containers.
For an immediate response Live Chat with one of our Sales Specialists now. For more detailed information about Filmar's products and services, please visit www.filmar.com/shop
If you have any feedback or questions, please let me know. Below is just a sample of the items we have in stock.
We just completed auditing. We have everything from tough and rugged to small and powerful – something for everyone. Plus, you can take a look at photos & videos of the units. Call or email with any questions or to place your order today. The store is updated daily! Check it out here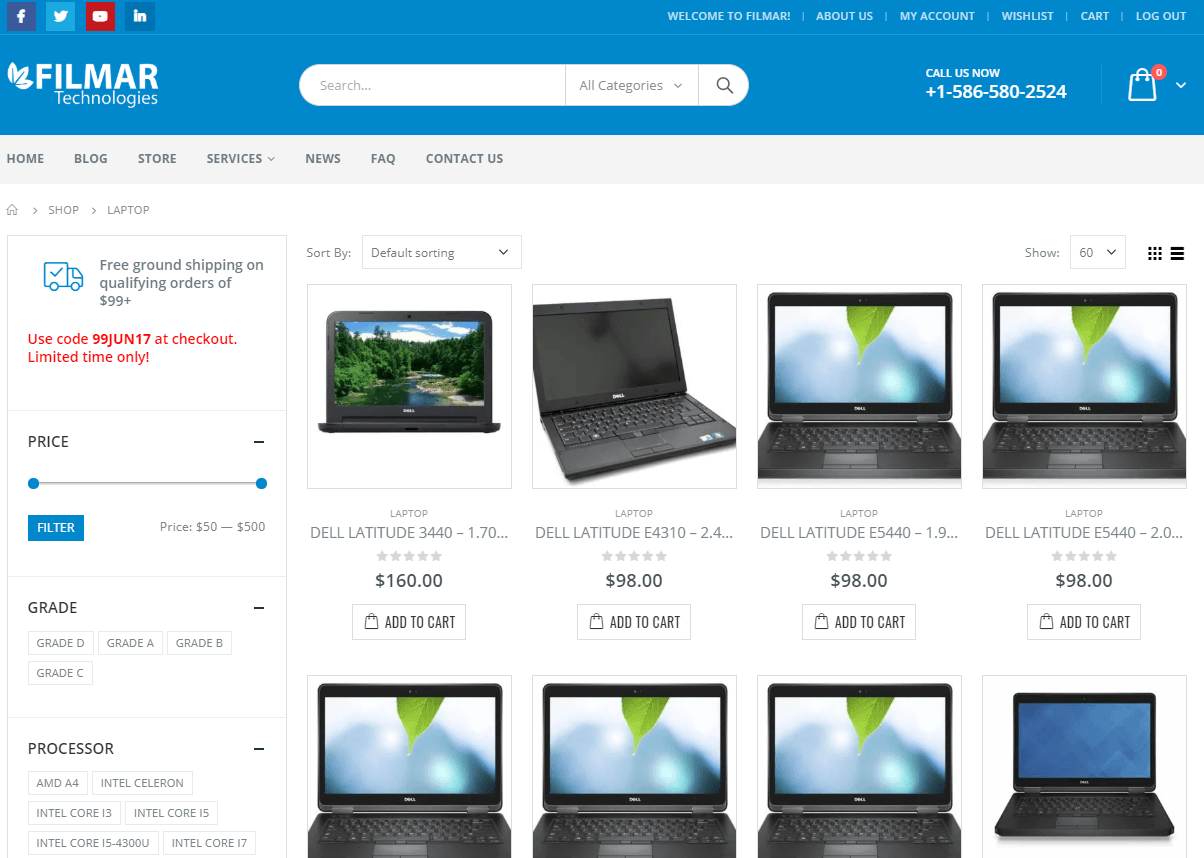 Here is some contact info and questions:
For more information or for inquiries of any kind, please call (586) 580-2524 or email hello@filmar.com.
learn more about Filmar Technologies by going to our story page here.
To learn more about IT Asset Disposition (ITAD) business Check Out our LinkedIn in page https://www.linkedin.com/in/filmar/
Thank you