HP 9840M Folio 820 G2 840 G3 Ready to sell
Phil Biundo
HP 9840M Folio 820 G2 840 G3 Ready to sell
See below all ready to ship! Let me know which units you are interested in.
Summer is finally here and we're geared up to move large quantities.
TINY COMPUTER BRAND STRATACACHE COMPULAB, FIT-PC3, THIN CLIENT, MD G-T56N, 1.65, 4GB, 750GB, GRADE A
QTY 576 PRICE $38.00
D-LINK, DGS-1008G, 8-PORT GIGABIT DESKTOP SWITCH NEW, OPEN BOX, AND USED WITH ADAPTERS
(192 UNITS ARE NEW IN THE BOX) QTY 324 PRICE $8.00
HP, Y3S91UC#ABA, 14.0″, ELITEBOOK 840 G3 TOUCHSCREEN, INTEL CORE I5, 2.40, 8GB, 240GB SSD, WEBCAM, W10 ( GRADE B – C ) QTY 50 PRICE $268.00
HP, F6N30AV, 12.5″, ELITEBOOK 820 G2, LAPTOP, CORE I5-5300U, 2.30, 8GB, 256GB SSD, WEBCAM, NO OPTICAL, W8
( GRADE A – C ) QTY 39 PRICE $185.00
HP, 20K3S0EG00, 14.0″, ELITEBOOK FOLIO 9480M, LAPTOP, INTEL CORE I5, 1.70, 4GB -16GB, 0GB, WEBCAM, W8
( GRADE A – C ) QTY 144 PRICE $130.00

I don't want to be taken advantage of anymore, take me to the Filmar IT pricing tool. Start boosting your margins and make more money!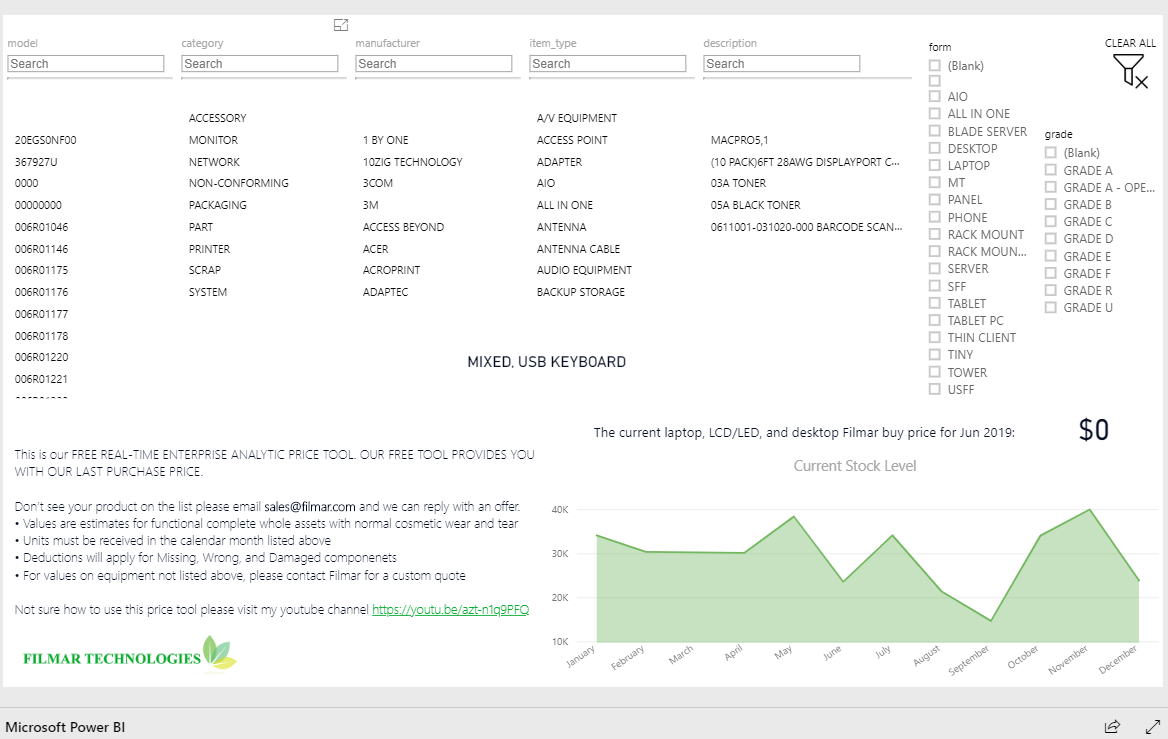 Here is some contact info and questions:
For more information or for inquiries of any kind, please call (586) 580-2524 or email hello@filmar.com.
learn more about Filmar Technologies by going to our story page here.
To learn more about IT Asset Disposition (ITAD) business Check Out our LinkedIn in page https://www.linkedin.com/in/filmar/
Thank you