Top 5 best Refurbished computers laptops
Phil Biundo
Top 5 best Refurbished Computers and Laptops
Deciding to purchase refurbished computers can be a great way to save money. So I have decided to save you some time and put together our top 5 current best selling refurbished Computers and Laptops.
I am not going to spend time going over how great FIlmar Technologies is and how great our process is. By now you have been following us for some time and already know we are a trusted quality supplier of Refurbished IT equipment. We know we carry laptops, desktops, all in one's, tablets. phones, and ipads.
Note that our top 5 best selling Refurbished computers and laptops come from 3 of the largest computer OEM manufacturers around; Apple. Dell and HP.
All of these Refurbished computers can easily keep up with the most productive personal and business environment.
So you have it the best selling refurbished computers and laptops.
Ways to buy refurbished computers and laptops from Filmar Technologies.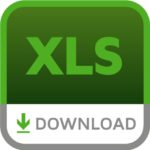 Stay tuned for my next post which I will be talking about Tariffs, the best ways of acting on them or outsmarting them.
At Filmar.com We Buy Sell End of Life Corporate IT Assets.  I am an expert on the secondary market of IT products. My specialties are used and off-lease refurbished computer products, laptops, computers, LED LCD TVs, digital cameras, electronics, unlocked phones, tablets and enterprise IT equipment.