Refurbished IT Products you should not buy
Phil Biundo
Refurbished IT Products you should not buy
Some refurbished IT products have great prices, but even so there are certain products I would never buy.
Some of the most popular questions I get are; Is it good to buy refurbished? What is the meaning of refurbished? Is it good to buy a refurbished Iphone? So this week I decided to tackle some of these questions and drill down into what not to buy.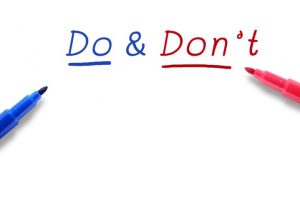 Although the temptation is to just buy everything you can refurbished, you should be selective, and here, I discuss which items you should avoid. One reason to be cautious is that first, there is no definition of "refurbished" that everyone agrees upon. From company to company, there are different processes for and quality of refurbished items. Most people think that refurbished means an item was returned because it was broken, then fixed, and then resold as refurbished product. However, in 2011, Accenture https://newsroom.accenture.com/news/us-consumer-electronics-industry-faces-a-projected-17-billion-product-returns-bill-this-year-accenture-research-finds.htm reported that only five percent of technology returns were due to defects.
Who wants to save money?
Refurbished tech is a great way to save money and why not? Some of the equipment is barely used. Why pay new retail prices when you can buy something rigorously tested and most of the time won't notice any defects or performance degradation? A lot of these products are close to new and don't carry the high price tag.
Who is doing the refurbishing?
This will vary and depends on the product. The manufacturer as well as third parties will refurbish products; either way, the product is tested and checked thoroughly. For example, Apple refurbished products are pretty much as good as new, and you'll always get a one-year warranty. I would never second guess buying anything from the Apple refurbished store.
Does the warranty state risk?
A warranty will always state the risk on your refurbished IT product. Refurbished 30-day warranty vs. a 90-day and one-year warranty: which of these do you feel more comfortable buying? In my experience, if you buy something refurbished and do not have a problem after 15 days of use, then you are good to go.
Ok, now that I have that out the way, here is what you SHOULD NOT BUY REFURBISHED.
Printers
Length of use and questionable ink and toner make this one an unsafe bet. In the case of printers, there are too many questions that cannot be answered only by the use of the word refurbished. For example, how long has the printer been sitting idle? They are not worth the headache of support and have too many moving parts that make it hard to know if you are going to have a great experience with these products. In addition, having to deal with the return process if something goes wrong will be a nightmare.
Hard drives
Why would you take a chance with your data on something that was already questionable at the point of manufacture? Hard drive manufactures have to get a hard drive right the first time, or it's a DO NOT BUY. These products have a ticking time clock in them and can fail anytime from 5 minutes after buying them to up to 5 years. Always buy this product brand new. They aren't worth the risk, and you are not saving too much by buying refurbished.
Phones
Refurbished cell phones are the worst. I have never ever been happy with a refurbished phone; it is very difficult to know what the story is behind that used or refurbished cell phone. For example, you can never know what the battery life will be like. Is it locked or unlocked? Will I be able to activate it with my carrier? I will go into more detail below, but these are a don't buy.
Batteries are pretty much embedded in the case and/or difficult to swap out. Phone batteries are not cheap, and if you get a phone with a terrible battery, this will cancel out any savings you have made very quickly. Hey, if you are tech savvy and feel good about doing it yourself, then take that chance. However, I advise walking away from them if you can.
Don't buy TVs
You can really save money here, but TVs do get a workout, and it's really hard to thoroughly test TVs. The size of the TV makes it difficult to handle properly. They don't go through the same types of refurbishing process as a laptop or desktop computer. If you are considering it, then I would recommend buying a third-party warranty from Square Trade https://www.squaretrade.com/
What do you think? My name is Phil, and I am with a company called Filmar Technologies located in Michigan. We purchase as many I.T. assets as we can, including off-lease, end-of-life, and obsolete I.T. equipment. We audit and test their functionality, destroy the data to DOD standards (i.e. Standard DOD 5220.22-M or US DOD 5220.22-M) and re-market refurbished assets that still have value. I have been buying and selling IT products for 20 years and specialize in used and refurbished IT products.These are my experiences based on 20+ years of tech know-how. Have a story to share or comment? Please let me know. We would love to hear your positive experiences and your horror stories.
I hope you enjoyed this article on Refurbished IT products and Thank you for taking time to read my article. If you want to learn more about how you can make money selling Refurbished IT equipment then go to my website http://filmar.com/inventory-form-yy/
Here you can sign up and see the best deals on Refurbished IT Equipment and insider news from Filmar Technologies.When you sign up you get notification of Last-minute Liquidation lots, Bid Lists, Auctions, Advanced Notice of limited-time offers and insider updates on new, used, and refurbished.