Data Breaches to Increase in 2020 Learn to protect yourself
Phil Biundo
The Dangers of Not Following Proper Data Destruction Procedures
Even though most businesses and institutions are more informed about various IT security services, there have been huge breaches this year. At this rate, 2020 is going to be a year with one of the highest amount of breaches and attacks on customer data. A combination of employee mistakes, poor IT security protocols, obsolete software and carelessness have led to situations where private employee and customer data have been stolen or released to the public.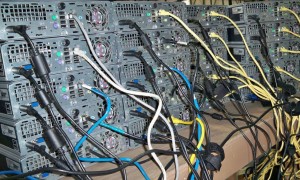 Data destruction (also referred to as data erasure, clearing or wiping) is a crucial procedure in making sure that sensitive information does not fall into the hands of somebody that might abuse this. Due to stricter regulations concerning IT equipment disposal, the chances of data breaches have increased even more. Most companies and institutions are starting to remarket their IT assets in order to get some ROI. So for every storage device that a school, local retailer or hospital might want to sell, it is vital that proper data erasure processes are implemented.
Most non-technical employees might think that simple file deletion commands are sufficient, but this can lead to a disaster. Data from those files could actually be recovered using simple software tools. Permanent data erasure methods are the only way to ensure that remarketing IT equipment is safe.
Hard drive data wiping techniques are used to permanently delete sensitive data. This method allows the owner to sell the IT equipment. By reselling equipment which has gone through proper data wiping procedures the owner can: get ROI and buy new and modern IT equipment, ensure safety for client data and also help protect the environment by promoting reuse.
This method is for companies that wish to physically destroy their hard drives. All devices are shredded to ensure that nothing can be reused. Data shredding is therefore a secure way to ensure sensitive data does not fall into the wrong hands. However, Filmar Technologies always want to promote reuse of computer equipment. Circulation of computer equipment is one of the best ways to save the environment and reduce the amount of raw materials being mined for hard drive manufacturing.
Filmar Technologies is always open to advise customers on the best way to erase sensitive data from hard drives and other devices. Feel free to contact us about the data erasure procedures we offer.