Office 365 Vs Google Apps which is the better
Phil Biundo
Office 365 Vs Google Apps which is the better
Microsoft Office 365 and Google Apps are the two main productivity suites that enable users to work online. The platforms allow users to communicate through emails and use other features such as calendars, chat, collaboration, word processing, spreadsheets, etc.
Office 365 Vs Google Apps which is the better. The two productivity tools are suitable for both business and personal use. Additionally, both of allow a user to simultaneously login to multiple accounts using different browsers. Despite offering almost similar services, the Microsoft Office 365 and Google Apps platforms differ in terms of usability, mobile support, functionality, pricing and more.



The choice of the suite, that better serves an organization or individual, is influenced by factors such as cost, ease of use, network requirements, and complexity of tasks, organization structure, and administration.
The comparison below looks at the major features, unique strengths and weaknesses which make each of them suitable for specific organizations and users.
Email
Both Microsoft Outlook web version and Gmail are available for most platforms. However, Google apps are more accessible from most devices without having to install anything.
Gmail has an integrated anti-spam management feature.
Google Apps includes a catch-all email account which is not available in Office 365 outlook. The account receives all email messages addressed to incorrect email addresses for the domain.
Gmail has various add-ins and has the ability to split emails into related categories such as primary, social and promotions.
Gmail provides a near instantaneous search, neat integration with other Google services and smooth handling of attachments such as the ability to have an instant full-screen preview, edit or save the file with ease. In addition, there is an instant messaging feature and ability to see who is online, a feature that can speed up communication.
While most mail apps for the major mobile device platforms such as the Microsoft, IOS and Android supports EAS, Gmail doesn't. The Exchange Active Sync is considered more advanced and better than IMAP in addition to being perfect in syncing calendar, contacts and more.
Gmail is much easier to set up and gives a direct access. The Gmail does not have the issues associated with a corrupted OST/PST files used in office 365. However, even the office 365 has the online version which is also pretty good. Most office 365 have the desktop version of Outlook 2013 and a web based version which is cleaner, search is good and even highlights the search items in the search results.
Word processing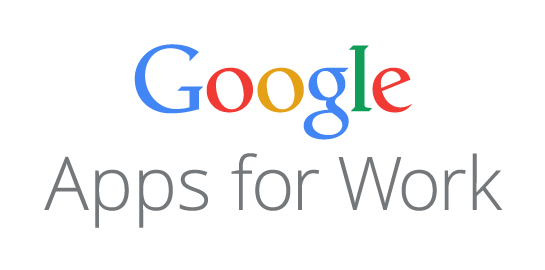 While Google Docs is suitable for basic documents, has an attractive library of fonts, an inline spell check, and a quick search for royalty free photos, it may not produce a polished presentation for marketing or company brochures as good as the Office 360 Word. In addition, Google Docs has problems handling big and complex documents.
Microsoft Office 365 Word is therefore more superior when it comes to creating documents.
The collaboration in Google apps easily allows multiple users to work together on documents, have a chat on Gmail, or use the hangout to fire up a video conference meeting. The online version of Word is also catching up and allowing multiple users to work on a document simultaneously; however, the word is slower than Google Docs.
Spreadsheets
Excel is one of the most powerful tools from Microsoft, however the online version has some limitations and does not offer functions such as conditional formatting even though it supports the spreadsheets that has the formatting.
Despite this, it is still superior to Google sheets which only handles the basics but lacks the powerful tools. Further, Google Sheets may not integrate well with third party tools such as Sage and other plug-ins. In addition, the Sheets have a limit of 256 columns or 400, 000 cells while Excel has bigger limit of 17 billion cells.
Presentations
Microsoft PowerPoint is more sophisticated and has an edge over Google Slides. It offers a wider selection of templates and superior visual effects. It has a bigger library of slide layouts, transitions and animations and it is even much easier to create impactful presentations in PowerPoint compare to Google Slides.
The Google slides have fewer templates and layouts; however it allows one to adjust the colors in the slides, a feature which is not available in PowerPoint
In terms of the presentation, the experience to both the audience and the presenter is better and more straightforward in PowerPoint compared to Slides
Working with other services and apps
Both suites have capabilities of integrating a variety of services and apps that enhance business operations. There are Microsoft Office 365 subscription plans that allow a user to access the company's iPad apps such as Word for iPad, Excel and PowerPoint, and even delivering presentations from the tablet.
Unfortunately Office apps for the Smartphone are not as impressive and there is no Android or IOS apps for Office 365, most users often use third party apps to edit the office documents on smartphones.
The Google Smartphone and tablets apps have their limitations too, an example is the Docs app for iPad which doesn't allow one to insert or move images in the documents.
Google have some free apps for the Android and IOS but does not have any for the Windows based mobile devices.
Both have the instant messaging, inter-business social networking, and videoconferencing functions. Google emerges somehow better with some of its strong points being the speaker detection that brings whoever is talking to the main video window.
Cost and billing cycle
Both Microsoft Office 365 and Google Apps services start at $5 per month per user. Google Apps entire suite is available on a month-to-month basis and a discounted annual plan of $50 plus tax; this is applicable irrespective of the number of users.
For Microsoft office 365 small business plan, a full year commitment is required at an annual cost is $60.This is however limited to a maximum of 300 users, after which the cost per user becomes $15. There are other features available depending on the requirements and the cost ranges from $5 to 12.50 per user per month. Additionally, there are hosted email plans and enterprise plans with different options at a cost of $4, $6 or $20 per user per month.
Microsoft Office users are provided with at least 1TB storage while Google users get 30 GB; however, there is an unlimited storage option at $10 per month if there are at least five Google accounts.
The Google pricing plans are more straightforward compared to the six plans for Microsoft office 365.
Working offline
Some Office 365 plans include both browser based applications as well as desktop applications such as Word, Excel, PowerPoint and Outlook. Even though Google Apps is entirely web based with no desktop equivalents one can still work offline by enabling the Docs, Sheets and Slides offline feature in Chrome. For offline Gmail email, one is required to install an add-on onto Google chrome.
Privacy policy
The two technology giants have different privacy policies and it is important to pay attention and see how each impact on the organization or individual. From the two policies, Microsoft says that they don't scan data or provide the information to third parties, while Google states that they can collect information and use it for advertising purposes.
Choosing between the Microsoft Office 365 and Google Apps
Both Microsoft Office 365 and Google Apps are great and where one has a slightly upper hand, the other will have another application or feature that is marginally superior. Having looked at some of the key differences between the Google Apps and Microsoft Office, the choice is which will perform better is left up to the user or CIO to determine which of the two will meet the requirements and deliver the expected outcome. And more often than not, one will have to strike a balance of opt for a hybrid system of the two.
Some organizations may find one of the two suites favoring them more than the other, for example a small organization may find Google apps working better for them due to various reasons. For those users who only use a fraction of the Microsoft Office features, they may be more comfortable with the low-maintenance, lightweight Google Apps suite. The Google Apps may be cheaper since there is no installation, maintenance and backup.
On the other hand, a large organization may prefer Office 365 due to its capabilities. Companies interested in the online-only suite can subscribe to the Office 365 Business essentials which comprise web apps which may be better dealing with lager Excel and Word files compared to the Google apps. However, the collaboration in Google Apps is by far still superior.
Gmail is a cross platform cloud email which does not require downloading of the email client. It is easy to use, has instant search, massive archives, and works with several third party plugins as well as working the same across all devices. Gmail is also simple and more universal compared to the Outlook web access.
Google apps are preferred for online to real-time document collaborations, chat, working on documents in real time and a spam filter. Other strengths include being better than Office 365 in administering the cloud storage; in GA it is very easy to search, access, and share documents. The apps also work on almost any device and from anywhere in addition to automatically saving documents as you type.
On the other hand, calendaring in Outlook is better than in Google Apps while all the apps including Word, Excel, and PowerPoint are much better than Docs, Sheets and Slides. Features such as font management in Word, financial modeling in Excel and effective presentations PowerPoint are some of the superior features that make Office 365 more appealing to some users.
Working 100 percent online is a challenge for people with unreliable, slow, or no internet connection, making the Microsoft Office 365 with desktop based suite a winner for offline work.