Microsoft Windows 10: What Versions & Features Are in Each Edition
Phil Biundo
Below are all of the most popular Microsoft Windows 10 versions that are going to be out: Windows Home, Pro, and Enterprise.  The chart below shows which features are included in each Edition.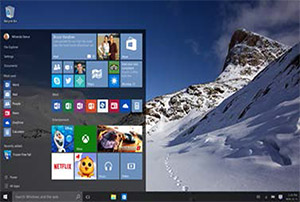 Familiar, and Better Than Ever
Windows 10 is the Windows you already know, plus great improvements you'll love. Windows 10 is so familiar and easy to use, you'll feel like an expert. The Start Menu is back in an expanded form, plus we'll bring over your pinned apps and favorites so they're ready and waiting for you.
It starts up and resumes fast, has more built-in security to help keep you safe, and is designed to work with software and hardware you already have.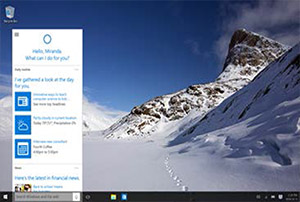 Cortana
Cortana is your truly personal digital assistant who works across all your Windows 10 devices to help you get things done. By learning more over time, Cortana becomes more personal and useful to you. Cortana's also best at reminders, delivering them at the right time and place so you forget less and can do more.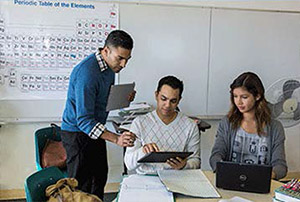 Protection From Modern Security Threats
Windows 10 delivers entirely new ways to protect your systems and data. With features like Windows Hello and Microsoft Passport, Microsoft makes it easier to adopt biometrics and multi-factor authentication providing a user- friendly way to move away from passwords once and for all.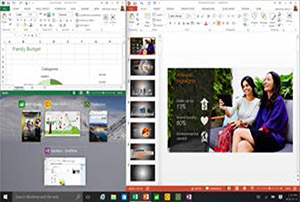 Multi-doing
Windows 10 gives you absolutely the best experience for doing what you do. Stay focused with easy ways to snap apps in place and organize your screens for getting things done. You can create new desktops whenever you need more space to keep things neatly organized.  Your files and photos are also in one place in your OneDrive cloud storage so your stuff stays in sync and is always accessible. Windows 10 is all about removing the obstacles between you and 'Done'.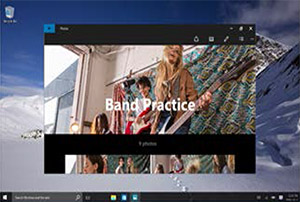 Continuum
Display your apps and content beautifully on every device. The best screen is always the one you're on, because Windows optimizes your experience for your activity and device. Onscreen features adapt for easy navigation and apps scale smoothly from the smallest to the largest displays. You can even change from tablet to desktop mode anytime you want — your screen will give you a smooth transition and a beautiful display.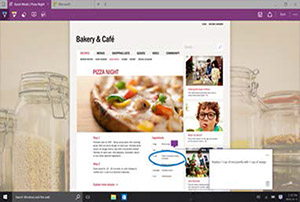 Microsoft Edge
Windows 10 comes with Microsoft Edge, an all-new browser that's built to give you a better web experience. Write or type notes directly on webpages and share them with others, read online articles free of distraction, and save your favorite reads for later access. And with Cortana enabled, you get instant access to key actions—like making reservations or reading reviews—without leaving the page you're on.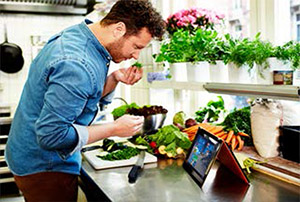 Get Your Business Done From Anywhere You Want
Windows 10 is designed for today's business world — where mobility is paramount. Use it for your modern thin and light notebooks and 2-in-1s that convert from tablets into laptops, to feather-light tablets, and all the way to phones.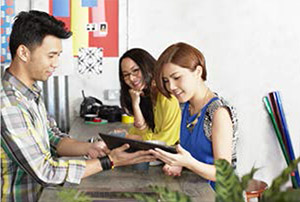 Helps You Adapt as You Grow
Technology should reduce costs and enable business growth—not restrict your choices. With Windows 10, you can run your apps on-site, in the cloud, or both, on the devices that best suit your business.
Use your existing domain or move to single sign-on across Windows, Office 365, OneDrive, the Windows Store, & more. Use the Business Store to acquire Windows apps, which can be integrated with your existing device management solutions for simplified management.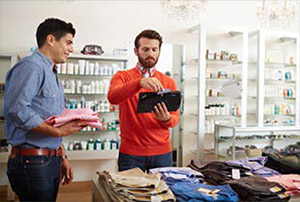 Connect with Your Colleagues and Customers
Get the benefits of a productive team that can collaborate — from wherever they want to work. Edit documents together, talk online, using cloud services and Windows Store apps.
You don't need to be connected to be productive. Work with local apps and save files critical to your business to your local drive — and then be confident they will sync back to the cloud when you're connected again. After all, you shouldn't need to be always connected just to get your work done.