Is Used IT Equipment Junk?
Phil Biundo
IT Asset Recovery and Used IT Equipment
A large portion of US businesses are not aware about the potential gold mines in their IT departments. And no, we are not talking about the gold fragments found in circuits and other devices. We are talking about used IT equipment which is regarded as junk, "stored" in some warehouse or basement. US businesses are not aware that the IT equipment regarded as junk is actually worth a lot in developing countries.
In most cases, businesses from developing countries are not able to spend millions on top of the line electronic products; however they do have the funds to purchase properly refurbished IT equipment. Even though a local organization such as a bank or hospital might consider their two or three year old equipment as valueless, they are probably missing out on an opportunity for ROI from their IT assets.
IT Asset Remarketing is a becoming a huge industry. It could be even bigger, but there is an ongoing learning process. Filmar Technologies is working hard to teach businesses and other organizations about the benefits our IT Asset Recovery Service can provide. Getting a proper valuation is the first step in this process. Filmar has IT specialists who are able to provide clients with a valuation on their IT assets.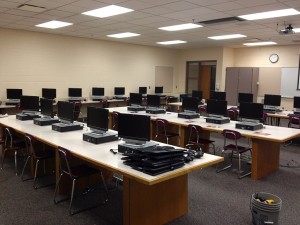 Once the owners of the IT equipment know what their assets are worth, it is much easier to proceed to the next phase of IT Asset Recovery Service. Proper data destruction is extremely important. Just imagine if somebody would get hold of private records from a clinic or local bank. It is crucial to delete confidential data stored on drives according to state and federal regulations. With the constant increase in attacks on private information such as banking accounts, social security numbers and other personal info; it is extremely important that every client learns about proper data removal.
As this is such an important step in the IT Asset Recovery process, we will talk about all the details in the next blog post.