Welcome to the Filmar Technologies Company Blog
Phil Biundo
The best place to learn about IT asset remarketing and recycling services.
Filmar Technologies Blog will provide regular updates on offers and trends in the IT Asset Recovery industry. We make sure that all of our clients and visitors are informed about the types of services we provide and how we help improve their business operations.
Keeping computer hardware and IT equipment up-to-date can be a very large financial burden on most businesses. However, there are IT equipment remarketing opportunities to get some ROI from existing IT assets. Even though some IT equipment might look out of date, there is a very high chance that there is a company willing to purchase it.
Some businesses wish to purchase large quantities of IT equipment at a reasonable price. This usually means that they are unable to order brand new equipment. This is where we step in. At Filmar Technologies we stock large quantities of refurbished IT equipment and remarket this equipment through our developed sales channels.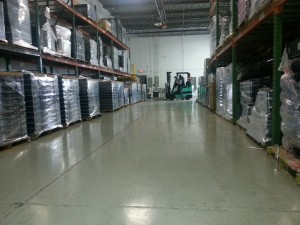 What are the main benefits of Filmar Technologies' Services?
For an organization selling IT equipment
Getting the highest ROI for your IT assets is our priority; we will send our technicians to evaluate all IT assets that you wish to sell. You will be provided with a report on those IT assets to get a better idea of what the IT assets are actually worth. IT assets that have truly reached their end-of-life will have to be recycled. Filmar Technologies also has services available to recycle IT equipment and data destruction software to delete sensitive data. All of these processes comply with state and federal regulations.
For an organization buying IT equipment
Your organization might be interested in obtaining large quantities of IT equipment at economy friendly prices. At Filmar Technologies we offer the best refurbished IT equipment. We stock hardware such as desktop computers, monitors, servers, mobile devices and other equipment from all of the major brands.
To learn more about our services, feel free to contact us.